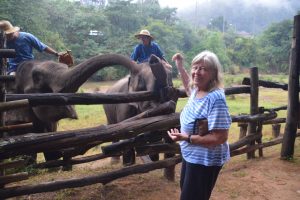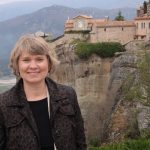 All Augsburg alumni are welcome to attend the annual spring brunch sponsored by the Augsburg Associates on Saturday, May 6, in Hoversten Chapel. From Velkommen Jul to fundraising for student scholarships, the Associates have been a volunteer-led support for Augsburg for more than 30 years. The theme for the annual brunch is Bon Voyage – Augsburg's Alumni Travel Program. Katie Koch, director of alumni and constituent relations, will share her experiences and photos from the recent trip to Germany, which celebrated the 500th Anniversary of the Lutheran Reformation. Professor Kathy Swanson, who led the January 2017 trip to Thailand and Cambodia, will highlight her travel stories and photos. Lastly, Lori Moline '82 of Seminars International will talk about the history of the alumni travel
program and trips on the horizon that are now in the planning stages.
The event will be held in Hoversten Chapel and begins with registration at 9:30 a.m. and the program beginning at 10 a.m. A delicious brunch will accompany the program. The cost of this event is $30 per person. There is also an opportunity to sponsor a student for $30. Friends, family, and all Augsburg alumnae welcome!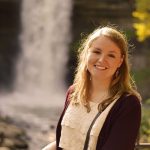 Register now at augsburg.edu/alumni/events. You may also call Becky Waggoner at 612-330-1085 and provide your credit card number for payment. A parking permit will be emailed to guests prior to the event and will be available at the door to guests without email. If you are not able to attend, please consider making a donation to the Associates' scholarship fund at augsburg.edu/giving and THANK YOU!
Your donations to the Associates' Scholarship Fund help to support students like Briana Ekstrom '18, of Chaska. Briana is majoring in vocal performance, with a minor in music theater. Her goal is to become a vocal coach, and she is already thinking about graduate school.