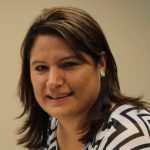 As a new Alumni Board member, I am excited to be part of our giving committee. This year, the board agreed to raise $25,000 by December 2018 to sponsor a tree in Augsburg's Urban Arboretum. The tree campaign is led by the board's giving committee, including me, Pete Hespen '92, Janeece Oatman '05, Cyrus Batheja '08 MBA '11 and our staff lead Amanda Scherer. Achieving this goal will be accomplished by 100% participation from the Alumni Board, partnership with the Young Alumni Board, and by asking alumni and friends of Augsburg like you to help plant a tree together!
The 45 Urban Arboretum trees will circle the Hagfors Center for Science, Business, and Religion and will be planted this summer. See more about the arboretum and tree plan.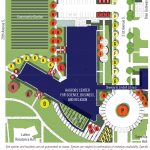 In my Ojibwe culture, trees (and all of nature) are respected life givers and symbolize our connection to each other and Mother Earth. Please help strengthen our Augsburg connectedness by helping to transform Augsburg into an urban arboretum that serves as an education and community resource in harmony with our environment.
The cost to sponsor a tree is $25,000 and includes care and maintenance of the arboretum. All gift levels are welcome. Please help us reach our goal by December 2018. Gifts can be made online at augsburg.edu/giving by selecting "Urban Arboretum" in the drop-down gift field. For more information, contact: Amanda Scherer, Assistance Director of Leadership Gifts, at scherera@augsburg.edu or 612-330-1720.
Yvonne Barrett '93 and '00 MSW