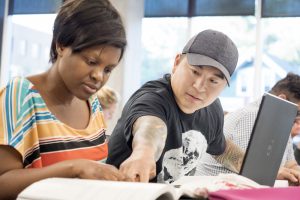 It's one thing to decide the time is right to get an MBA. It's another thing entirely when you see how many different types of MBA programs there are to choose from.
A Master of Business Administration is a valuable degree with a variety of ways it can be earned. How do you decide between different MBA types? There are several ways to analyze the different programs.
For starters, you'll find different MBA types based on location:
campus-based MBA
online MBA
hybrid MBA
Then there are various MBA types based on the program's timeline:
full-time
part-time
accelerated
Note what types of MBA programs sound good to you. Your first impression may help guide you in the right direction; however, there are many other factors to evaluate first.

Before you consider different MBA programs
Why do people want an MBA degree? Why do they choose to apply for different types of MBA degrees? One 2018 survey revealed most people want an MBA to:
gain new knowledge and skills
change careers
advance their current careers
connect with a strong network of professionals
You may want to be promoted in your current organization or prepare for a new opportunity at a different company. An MBA degree is a powerful way to demonstrate you have the experience and knowledge to excel in a new position.
An MBA is worth it for people with undergraduate degrees who want to be positioned to work in leadership roles or start a new business. Different MBA types provide a solid foundation of business and leadership knowledge and hands-on opportunities for experiential learning with experienced professors and other students seeking different MBA degrees.
What are the different types of MBA programs?
Common types of MBA programs you may have heard about are the following:
Full-time MBA
Full-time MBAs include a full course load, similar to undergraduate degrees.
Part-time MBA
Part-time MBAs typically evening classes so students can maintain a consistent day job.
Online MBA
An online MBA allows students to make their own schedule while studying from home.
Executive MBA (aka EMBA)
An executive MBA is a good fit for experienced professionals who want to earn a credential reflecting their business credibility and advance their career.
Global MBA
A global MBA is suitable for high-capacity, experienced professionals studying with diverse students and faculty to gain a worldwide perspective for their work in business and leadership.
One of the biggest differences among these MBA types is the amount of time they take and how busy MBA students are during each of the semesters.
How long does it take to get a degree in different MBA programs?
In general, it takes from one to four academic years to earn an MBA, depending on the different types of MBA programs. Full-time MBA programs may only take one year. A part-time program could be more than three or four years of courses. An executive MBA or online MBA program will likely take about two years, requiring your focus on top of your normal work and life schedule. An accelerated evening MBA program, however, is an innovative, strong choice for working professionals who are driven to complete the degree in two years. Online, some MBA programs allow you to choose how heavy or light your course load is each semester, but that will also determine how long it takes you to complete the degree—the fewer courses you take each semester, the more semesters you'll have to take courses.
3 essential types of MBA program concentrations
In addition to time and location, another way to analyze the variety of MBA types is by examining the concentrations of different MBA degrees. Some MBA concentrations you might find include:
Accounting
Business management
E-business/E-commerce
Economics
Entrepreneurship
Finance
Global management
Human resources management
Information systems
Leadership
Marketing
Operations Management
Strategic/Risk Management
Technology Management
When it comes to choosing a concentration for different MBA degrees, three of these stand out because they represent a large number of jobs in a wide variety of industries:
Entrepreneurship
Finance
Leadership
An entrepreneurship concentration MBA includes studies on ideation, concept development, situation analysis, identifying core competencies, prototyping, and market introduction. MBA entrepreneurship students learn to collaborate and iterate on market opportunities and potential solutions, and turn a business idea into reality by assessing risks before new developing products or services.
Finance concentration MBA types focus on the financial aspects of business like accounting, investing theory and practice, portfolio management, and international finance.
A leadership concentration covers the foundations of leading an organization, acting as a strategic leader, integrating leadership theory and practice responsibly, and gaining cultural competence to be an effective leader in international settings.
How much money can you make with different MBA types?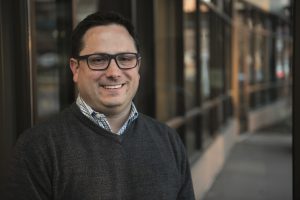 Earning an Master of Business Administration degree increases your chances of getting a higher salary at your current company and help position you for opportunities with other companies.
In a survey of people who hold different MBA degrees, the data suggests that those who work in management earn around $146,000 annually by the middle of their career (about 15 years or more after graduation).
It's not enough just to have an MBA; the concentration types of MBA degrees matter, too. MBA-holders who focused on finance, economics, accounting, entrepreneurship, leadership, marketing, and management can potentially double their income—another reason to consider a concentration in entrepreneurship, finance, or leadership.
MBA graduates who majored in strategy enjoy early career earnings of $96,200 annually, while the same for human resources majors was only $48,400. Mid-career, those annual salaries average $149,000 and $79,200 respectively.
Benefits of the MBA program at Augsburg University
In Augsburg University's MBA program, students gain knowledge in applying course materials by studying in a cohort with fellow MBA students and exceptional faculty. This type of MBA program keeps a driven pace toward graduation, while also allowing for students to balance their own work and life demands.
Get the Augsburg MBA experience at the location that works best for you: Minneapolis or Rochester, Minnesota.
At Augsburg's Minneapolis campus, small class sizes and classes that meet one evening per week at night are designed for working professionals like you, which means a complete degree is possible within 26 months.
At the Rochester location, the Augsburg MBA can also be completed in less than 26 months. Classes meet one evening per week. Apply your degree to your work sooner and make professional progress in your company and industry.
What else can you expect from Augsburg's MBA program?
Enhance your résumé, make meaningful connections, and apply your MBA knowledge using experiential learning in a Management Consulting Project with real companies in Minnesota
Enroll in up to two study-abroad courses, lasting 10 days each.
Learn from staff and faculty who understand what it's like to be a MBA student and still work full-time.
Grow from a supportive environment with your cohort, which includes other working professionals from a variety of career paths and industries.
To set yourself apart from other MBA students and distinguish your professional value even more, consider a dual degree: an MBA/MAL dual degree or an MSW/MBA dual degree.
Which type of MBA program is best for you?
The best types of MBA degrees are from highly rated schools and experienced faculty and staff who've helped many students earn their degree and enhance their career.
All students—including you—have to decide what's most important for themselves:
working full-time while attending MBA classes
to pause work and other life responsibilities to go to school full-time
whether to attend evening and weekend classes or online courses
how quickly you want to have your MBA degree
Have questions about MBA types and which is best for your career? Explore Augsburg University's MBA program or contact mbainfo@augsburg.edu to talk with MBA professionals today.