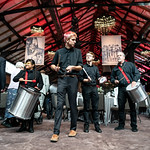 Have you heard about the Sesquicentennial?
Of course you have! But do you know about all of the exciting ways that the Augsburg Music Department is celebrating Augsburg's 150th during the 2019-2020 academic year? We've started this page to help you keep track – Check back frequently for new announcements and event details.  Check out details linked below for all of these events:
2019 Homecoming, music events
Augsburg Band Commission Project
Nordic Chamber Recital
40th Annual Advent Vespers
Tienda (A Chamber Opera)
"All that we Carry" and original Musical
All School Reunion, music events
---
Augsburg Homecoming (September 27-28, 2019):
Friday Evening Gala
An all-star alumni band lead by Robert Stacke '71, Ph.D. will keep things rock'in, alumni will assist with background music, and The Augsburg Choir and choral aumni will all perform during the program – including Leland Sateren's Look to this Day.

Saturday – 10:30 a.m., Homecoming Chapel
Th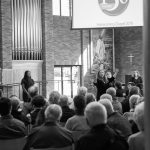 e Riverside Singers, Cedar Singers & Centennial Singers will all participate in morning worship – Don't miss out!
Saturday – 4 p.m., Collage Concert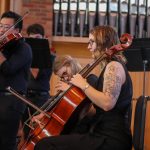 Join the Augsburg Concert Band (performing a world premiere of a new work by alum Brendan Anderson), the Augsburg Orchestra, and The Augsburg Choir for a joint performance celebrating Homecoming and the 150th!
---
Augsburg Concert Band – Music Commission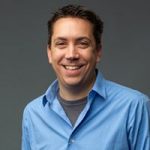 The Augsburg Concert Band, directed by Erika Svanoe, DMA has commissioned composer and Augsburg alumnus Brendan Anderson '02 to write an original piece for band celebrating the University's Sesquicentennial. The piece will be premiered during the 2019-20 academic year. Brendan visited the Augsburg Concert Band during the 2019 spring semester to meet the students and talk about his plans for the composition.
---
Nordic Chamber Recital
More than 500 Nordic scores have not been catalogued. Merilee Klemp '76, DMA and the extraordinary library staff will catalogue these scores over the next several months and Augsburg Music will host a chamber music concert in the library during Homecoming.
---
40th Annual Augsburg University Advent Vespers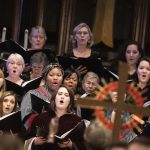 Light for the World to See includes newly commissioned works and original poetry – Plus much more to celebrate the 40th Annual Advent Vespers. Learn more…
---
Tienda (A Chamber Opera)
Music by: Reinaldo Moya
Libretto by: Caitlin Vincent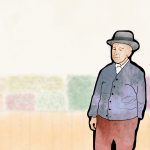 Between 1929 and 1936, nearly two million men and women of Mexican heritage were deported from the United States and repatriated to Mexico. Prompted by the economic downturn of the Great Depression amid wide-spread anti-Mexican sentiment, national repatriation efforts took the form of harassment, brutal raids, government coercion, and abuse, in which anyone who looked Mexican could be targeted by immigration agents and relief workers.  In the end, approximately 60% of those sent "home" to Mexico were American citizens.
While Los Angeles and Detroit were focal points of the deportation frenzy, the small Mexican colonia in St. Paul, Minnesota did not escape the repatriation drives: on November 10, 1932, eighty-six people from sixteen families, or 15 percent of the local Mexican population, were put on a train to the Mexican border.
Set against the framework of these deportations,Tienda tells the story of Luis Garzón, a Mexican musician who immigrated to Minneapolis in 1886 and opened a small Mexican grocery store, or tienda, in St. Paul in the 1920s. While Luis had married an American woman and was fully integrated into Minneapolitan society, his store served as a community hub for the newest arrivals from Mexico, many of whom had fled the Mexican Revolution and now toiled in the sugar beet farms of rural Minnesota.
Shifting between Luis's shop in the 1930s and his early years in America, Tienda explores the immigrant experience: what must be left behind—and what cannot be forgotten—on the journey to a new home.
The opera is composed by Augsburg Music faculty member Reinaldo Moya and will also include the Augsburg Orchestra & The Augsburg Choir.
Performances:
February 21 and 22, 2020 – 7 p.m.
Hoversten Chapel, Foss Center, Augsburg University
Check out these great images, shot by music student Sabrina Shaw '20
---
Original Music Theater Piece "All That We Carry" – April 2020
Sonja Thompson is working to create a new musical theater piece that tells the story of Augsburg's values and history. Visit their blog for more details!
CANCELED due to COVID-19.
---
All-School Reunion
To include an All-Band reunion concert with the Augsburg Concert Band, and an All-Choir Reunion Sing-a-long.
The All-School Reunion scheduled for Fall 2020 has been CANCELED due to COVID-19.  This will be RESCHEDULED to Fall 2021 – Stay tuned for more details!