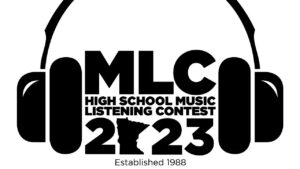 On Friday, February 3, 2023, Augsburg University will host the championship round of the Music Listening Contest, co-sponsored by Minnesota Public Radio. 
Now in its 35th year, and back in person for the first time since the pandemic, the Music Listening Contest trains students in grades 9–12 in active listening and critical analysis through a time-honored format: a quiz bowl-style tournament. The goal of the competition is to promote music literacy among high schoolers and inspire them to become lifelong participants in the musical experience. 
Nearly 200 high school teams participated in regional contests in Minnesota and neighboring states on January 20. The highest-ranked teams will meet in Hoversten Chapel on Augsburg's campus—a beautiful setting with great acoustics that also allows the student participants a taste of what it's like to study music on a college campus. 
The teams will go head-to-head in five rounds of increasing complexity, testing their musical recall and knowledge of the composers, styles, cultures, and periods represented in this year's Music Listening Study Guide, hosted by MPR. Mindy Ratner, weekend host on Your Classical MPR, will serve as one of this year's judges. 
In addition to selections from medieval, Renaissance, baroque, classical, and music from the last century, each year's study guide highlights a specific composer, genre, and spotlight. This year's features are composer Caroline Shaw, concert band, and music inspired by nature.
For more information on this year's contest, visit the Music Listening Contest website.