Unique Experiences Locally and Abroad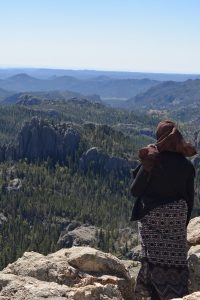 Immersion courses and practicums are integrated into all of Augsburg's nursing programs—BSN, MAN, and DNP. These educational experiences are not medical missions but explore the principles of transcultural nursing and holism of each community. Preferential emphasis is placed on settings where one encounters persons underserved and struggling with poverty, despair, and access to basic health care and supportive services. Participating in these opportunities are life-transforming and allow students to gain understanding into the socio-cultural complexities that lead to health and healing in communities locally and abroad.
In the BSN Completion Program, can select to enroll in required community health immersion locally or abroad that fulfills the required practicum hours needed to register as a public health nurse in Minnesota.
In the MAN Program, faculty guided and student directed practicums are linked to each other. Student can chose among a variety of settings and cultural contexts in which practicums are taught. Some entire courses in the MAN are offered in an immersion model away from campus and abroad. In these courses practicums are blended within the course.
In the DNP Program, practicums are chosen based upon students' interests, track of study (DNP-TCN or DNP-FNP), capstone project focus, and desired educational and practice outcomes. Some practicum experiences are independent while others are faculty guided in local or international contexts. Additionally, DNP-FNP students must fulfill a minimum of 600 clinical practicum hours in primary care settings. The FNP primary care practicum/clinical sites will be arranged by Augsburg.