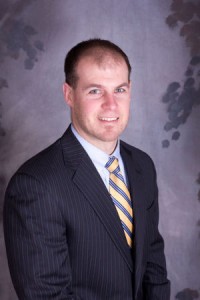 Brent Peroutka '02 was featured in the Faribault Daily News due to his career in finance and community achievements.
Peroutka, who is a financial advisor at Comprehensive Wealth Solutions in Faribault, says the best part of his day is helping his clients achieve their goals.
"We can make a difference each and every day, whether it's at home, at work, or in the community," Peroutka said.
Peroutka holds a business administration/finance degree from Augsburg College and a master of business administration from St. Thomas University.
To read the article, visit the Faribault Daily News site.