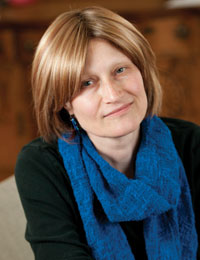 Kristin Anderson — a sports architecture expert, Augsburg College archivist, and art history professor — recently spoke with Minnesota Public Radio host Cathy Wurzer about the Twin Cities' athletic stadium history.
The Vikings football franchises' new U.S. Bank Stadium will celebrate its grand opening in approximately one month, and Anderson provided context on how the facility continues some local legacies while innovating in other regards.
Listen to, "U.S. Bank Stadium marks a new chapter in stadium history" on the MPR website to learn more.