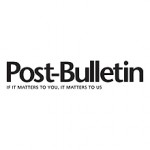 Olivia Muyres '15 has been named National Soccer Coaches Association of America/Continental Tire Division III All-North Region.
Earlier Muyres had been named first-team all-conference in the Minnesota Intercollegiate Athletic Conference. She was also named the league's Player of the Year.
To read more about her achievements, visit the Post-Bulletin news site.