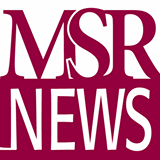 The Minnesota Spokesman-Recorder recently interviewed Jennifer Jacobs, assistant athletic director at Augsburg College, for an article on the challenges present as colleges seek to increase the diversity of their coaching and administrative staff.
In the article, Jacobs discusses some of the steps higher education administration can take to create a pipeline for people of diverse backgrounds to enter leadership roles. She notes that it is important for institutions to encourage women to seize new opportunities and to promote candid conversations on difficult topics like race.
"[Schools] need to find and foster the female student athletes that would want to get into coaching, administration — you name it, all the way up to the presidential level," Jacobs said.
Read Navigating through Minnesota Nice on the Minnesota Spokesman-Recorder site.