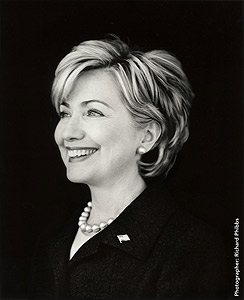 U.S. Sen. Hillary Clinton will visit Augsburg College's Si Melby Gymnasium at 4 p.m. on Sunday, Feb. 3 as part of her presidential campaign. Those who wish to attend are being asked to RSVP at the web site of the Minnesota office of Clinton's campaign, http://www.HillaryClintonMN.com. Doors to the event will open at 2 p.m. on Sunday.
For those off-campus, please visit Augsburg's map and direction web pages for information on getting to this event. We will provide more details as they become available.
This is not the first time Clinton has visited the Augsburg campus. When she was First Lady, she spoke in the Hoversten Chapel.