Jazmine Darden'13 graduated fro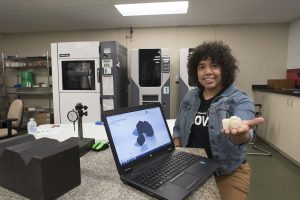 m Augsburg University with a double major in Mathematics and Physics. During her time at Augsburg, she was passionate about helping people and was heavily involved with the GISE and GEMS program (Girls in Engineering, Mathematics, and Science and Guys in Science and Engineering are after-school and summer programs designed specifically for K-8th-grade girls and boys in the Minneapolis Public School District). After graduating, Darden worked with Minneapolis Public Schools for 2 years.
"Augsburg drew me out of my shell," said Darden, "I was incredibly shy before I started at Augsburg, but I gained confidence during my time there and the University made me feel like I could do whatever I wanted with my life."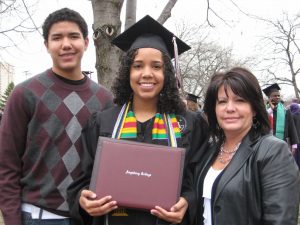 "Augsburg is such an open-minded place, and one of the key lessons I learned during my time studying was to follow my heart" Darden added.
Darden was unsure of what career path she wanted to pursue, and on a whim, she decided to have a look at Dunwoody College. After taking a campus tour and realizing she was interested in 3D printing technology, she enrolled in the Engineering, Drafting and Design program.
She started the program in August 2015 and was accepted into the Women in Technical Careers scholarship program in her second semester. During her time at Dunwoody, Darden had some internships in the technology sector but soon realized she didn't envision herself working in the corporate world. She spoke to the dean of her program and told him she wanted to start her own business.
Darden then took a class at Hennepin Tech where they collectively built 3D printers. Recently, she purchased a second 3D printer and began working alongside her mother who runs an embroidery business. Darden now works on custom projects included 3D Printing, screen printing t-shirts, and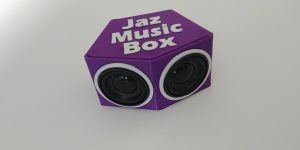 sublimation printing.
To enhance her printing skill, she decided to undertake a certificate program at Dunwoody specifically for 3D printing. At that time, Dunwoody was looking for someone to teach the class, and Darden was instead offered the instructor position.
"I built this class from the ground up. I got to design the curriculum and make it so that this certification program was unique and cutting edge."
In a full circle, Darden is currently partnering with the Minneapolis Public School system with the GISE and GEMS program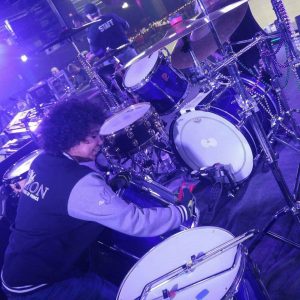 (and eventually other schools) to host a new and exciting project this summer. This summer project will give middle school students a college experience and the opportunity to learn more about 3D printing technology. In this summer project, participants will design and 3D print a Bluetooth speaker, including the outer shell and setting up speaker wiring.
In her spare time, Darden also works as a lead tech hand, makes merchandise and is the website coordinator for Prince Tribute band, Chase and Ovation, and spends her weekend touring the United States (and soon internationally) with the group.
"Chase and Ovation are like family to me. I'm always busy, but I love everything I am currently doing" she added, "There's no such thing as busy when you're always having a good time." said Darden.
As an alumna, Darden makes it very clear that she believes her confidence, ability to follow her heart and only do what she loves, stems from her time here at Augsburg.
"Augsburg creates honest and open-minded people, who are taught that anything is possible, and to always follow your dreams."