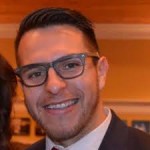 Juventino Meza '11, a Peace & Justice Studies graduate of Augsburg College who currently works for the Minneapolis Public Schools as a community relations facilitator, preached in daily chapel for our homecoming week series, "Journeys Home."  Here, he shares his homily from October 8, 2015:
"The Pursuit of Happiness"
Thank you pastor Sonja for the invitation. I still can't believe I'm giving a homily. It's great to be back at Augsburg.
In the spirit of our journey home and Coming Out Day, this is my message today: finding home and being yourself truly is the pursuit of happiness. Continue reading ""The Pursuit of Happiness" – A Homily by Juventino Meza '11″ →