Author William Kent Krueger
The Christian faith is rooted in story. The stories of scripture communicate the grace of God enfleshed in time and place. When shared, this divine plot has the power to pull people into the narrative in transformative ways. This is the confession of the church that is storied by God.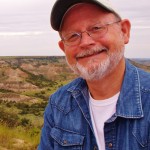 Join the Augsburg College Campus Ministry Office on February 2, 2016, for the first Fosdick Lecture on Preaching with New York Times best-selling author and Minnesota native William Kent Krueger. A renowned story-teller with sixteen novels to his credit – including Ordinary Grace – Kent will speak on the power of story and its "importance to us and its unique ability to move people in mysterious and necessary ways." His lecture will offer helpful and practical insights for his fans as well as people, like preachers, particularly engaged in the story-telling process. All are welcome.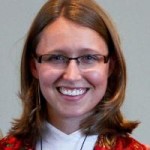 The morning session will continue with a Response then conclude with Daily Chapel Worship at 11:30 am with the Reverend Rachel Wrenn preaching. Rachel is a 2011 graduate from Luther Seminary and recipient of the 2011 A. E. Hanson Prize in Preaching from the seminary. She is actively engaged in small town and rural ministry in Southwest Minnesota and a frequent contributor to the online preaching resource, Working Preacher.
Register