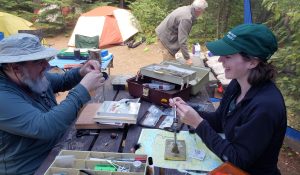 The Master of Arts Education is designed to provide both educators and community workers with a program to explore civic agency and democratic education work. This program is ideal for students who want to develop expertise and academic preparation in pedagogical practice, content areas, and socio-political context. Diverse faculty guide degree candidates in the integration of broad knowledge and honoring various traditions that inform their work and teaching.
Graduates of Augsburg's MAE program will be prepared for the political and social dimensions of organizing, develop skills in naming and growing civic agency, and possess cultural and social awareness that enable meaningful public work across disciplinary confines.
Program Summary
The MAE is a good fit for currently licensed teachers and community educators who work in nonprofit organizations, informal education centers, and museum education, as well as individuals aspiring to be leaders in communities or schools.
30–31 graduate credit hours, can be completed in less than two years
Courses offered year-round (fall, spring, summer)
Licensed teachers have the opportunity to gain an additional license