Each summer, as new computer shipments make their way to Augsburg, we're left with packaging waste that can't all be accepted by our own recycling hauler. To minimize the waste this year, Eric Strom took a load of #6 expanded polystyrene (Styrofoam) over to DiversiFoam in Rockford, MN where it will be recycled and used in manufacturing construction-related polystyrene products.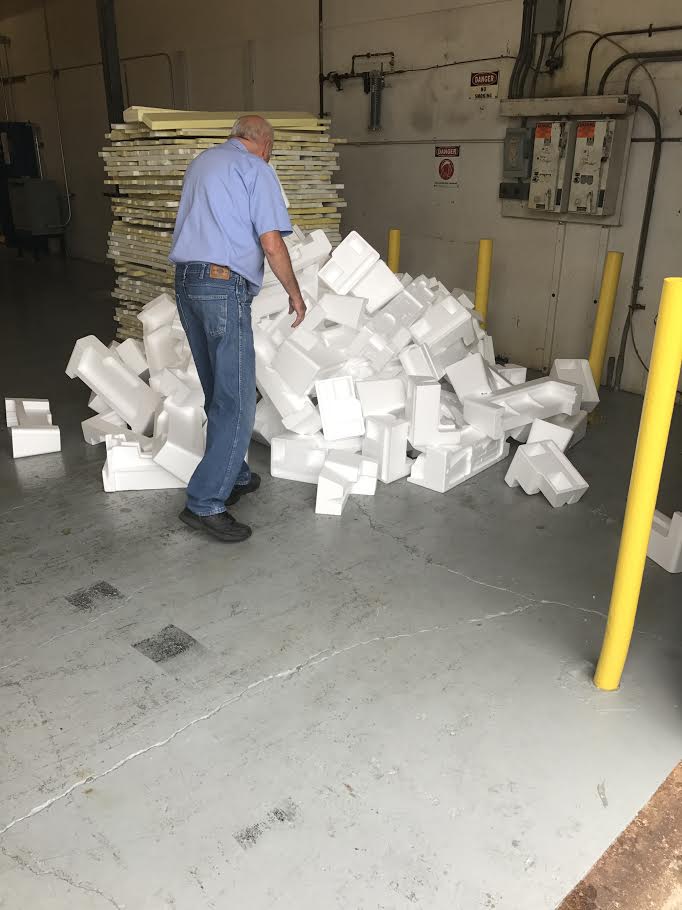 In 2014, 14,320,000 tons of plastic containers and packaging (including polystyrene) was generated in the U.S. (see page 9 for more fun with numbers!). Only 14.8% of that waste was recycled. Polystyrene packaging and containers in particular had an even lower recycling rate with only 9.1% of all polystyrene in the waste stream being recycled.
Because of its lightweight structure and limited end-uses, polystyrene is notoriously difficult to recycle. As long as the packaging material is clean, white, and adhesive-free, DiviersiFoam is able to keep it out of landfills and put it back into their own products.
Thanks to Eric and our friends in IT for finding this local resource and helping reduce our dependence on landfills and make progress on our Environmental Action Plan!
Does your department collect a lot of polystyrene? Want to help create a campus-wide system for recycling it? Share your ideas or other sustainability stories with us at environmentalstewardship@augsburg.edu!