The Graduate Record Examination is a test most prospective graduate students must endure before moving onto their new program, whether it be at the same institution as their undergraduate degree program or a different one. The GRE is meant to function as the college-level SAT, where colleges use your test scores as a baseline to measure your academic ability.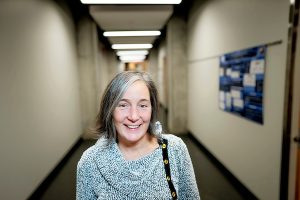 Avoid falling into a pattern of asking, "Can I pass the GRE without studying?" The answer may be yes or it may be no, but one thing is for sure: You should not sell yourself short of the opportunity to do well on such a life- and career-altering test.
Passing the GRE without studying is not a legitimate plan, so here is a brief guide to some of the best GRE study tips and how to study for the GRE on your own.
How Hard Is the GRE Exam?
The difficulty of the GRE is dependent on the type of GRE test that you have to take. Your field of study and the program for which you are applying will determine this. The GRE is not a "difficult" test in the sense that it will challenge you to think critically and solve problems in the same way a midterm will test you on concepts you are newly grasping. Rather, the GRE is meant to prompt you to think in the manner required by your field.
For instance, individuals who are studying animal science may find the GRE is harder in terms of mathematics or critical thinking of data interpretation, whereas someone in the field of psychology may be challenged by interpreting symptoms or recalling nervous system physiology.

How Long Is the Exam?
The structure of the GRE and whether you are taking the General Exam alone or with an additional specialized exam determines the length of the test. The GRE General Test takes about three hours and 45 minutes and is divided into three sections: Verbal Reasoning, Quantitative Reasoning, and Analytical Writing.
The length of your test may slightly vary depending on whether you take a computer versus paper test, but any difference will likely be negligible.
How Long Does it Take to Study for the GRE?
The length of time it takes to study for the GRE is completely dependent on you. You can begin studying months ahead of time, or you could wait until a few days before. Here are a few examples of GRE study plans for those who want to start early and even those people who are pressed for time.
Creating a GRE Study Schedule
How long should you study for the GRE? Every individual's time for when to start studying for the GRE will be different, but the ideal average study time for the GRE is between four and 12 weeks. These plans can be lengthened or shortened to work best for you. If you're wondering how long to study for the GRE on a daily basis, we have that information here for you, too.
The most important thing to keep in mind is that no one should wait until the very last minute to study for the GRE. Although none of the topics on the GRE should be new to you, you need ample time to practice and perfect your knowledge and test-taking skills. This means using the best GRE study guide available to you, reviewing concepts on your own, and taking the GRE practice test.
Two-Month Study Plan
It is ideal to start early with your GRE study prep, but not so early that you lose any structure to your study plan or so far ahead of the test that you no longer remember the review material. Starting two months ahead of your test date is by far the best way to study for the GRE, as you have ample time to determine your strengths and weaknesses and sculpt your GRE exam study plan around them.
Where do you begin? Your first step, especially when starting early, is to take the full-length GRE practice test in order to create a "baseline" for your study plan. What was your score for the practice test? Is there room for improvement? What question types did you struggle with? Having this understanding of your test-taking ability and appreciation for your strengths will help you to know what to spend time on during your study period.
Once you have this foundation, dedicate a few (three to four) hours of your day a few times a week to studying. Try to get your study environment as similar to test conditions as you can.
Another way to maximize your studies for the GRE in two months is by having someone else plan your studies for you. Perhaps you can enroll in a class. There are classes available to help you develop a structured study strategy and to work on your test-taking techniques. These courses are available in person or online; it may be best to enroll in a course type that is most similar to your future test-taking conditions (i.e., online class for an online GRE test).
One-Month Study Plan
Although you may have slightly fewer ways you can approach studying (meaning you may not have the option of taking certain GRE courses), one month is still plenty of time. How to study for the GRE in a month looks quite similar to the two-month plan with only a few adjustments.
With the one-month plan, you still have ample time to identify your academic problem areas and determine the specific subject areas you need to improve on. This said, you will need to start your one-month study plan with taking a practice test as well.
Instead of just a few times a week, you will need to practice every day on a one-month study schedule.
Two-Week Study Plan
First of all, don't worry. No, it isn't ideal that you have to study for the GRE in only two weeks, but you are not alone. Many people have found themselves in this position, and some even prefer it this way.
Your best option for studying when pressed for time is to use the official guide to the GRE general test. This is ideal because you have all of the practice and study materials in one compact item that you can take along with you to work and school.
Because a lot of people struggle with mathematics under test conditions, especially when being timed, it is highly recommended that you practice solving mathematics and quantitative data questions in conditions similar to that of the formal test. Alternate topics by day to make sure you get as much time with each one as possible. This way, you will have given yourself as much time as possible with each topic to be fully prepared.
If you are confident in your preparation for one topic versus another, feel free to give yourself more time with the topic that gives you the most trouble.
Strategies for Studying
There are several different aspects to developing a thorough strategy for studying for the GRE.  These strategy aspects may differ based on your individual study methods and the amount of time you have available to dedicate.
Build Vocabulary With Flashcards
Sure, it may make you feel like you're back in grade school, but making flashcards when studying vocabulary for the GRE is one of the best methods to commit the words and definitions to memory.
How do you study GRE vocabulary when you have no clue what the words will be? There are many online resources that provide vocabulary lists of some of the most-seen words on the GRE general test. Kaplan is one of the most reliable sources, as they also offer the GRE test prep class.
Take Full-Length Practice Tests
Making the full-length GRE practice exam the first step to your study plan is essential to ensuring that you work on the GRE topics for which you need the most refinement. Of course, it's important to prepare for each section of the test, including the analytical writing section. Many people find that they struggle with mathematics questions especially, so this is a great way to have some GRE math prep and determine the precise GRE math topics to study throughout your schedule.
Gauge Your Strengths and Weaknesses Early
This goes along with the need to take the full-length practice test at the beginning of your study plan. Determining your strengths and weaknesses early can be accomplished also through enrolling in a GRE prep course, as instructors and assistants will happily help you identify the areas you may find most challenging.
Enroll in a Prep Class
With the GRE test prep course, you'll be given a personalized study plan with regular practice, study material on verbal and quantitative reasoning, along with the chance to do a full test run of the GRE general test in an actual test facility. Those are just a few of the many benefits that come along with enrolling in a GRE prep course.
Consider Prep Books
If you are able, take advantage of all the test materials available to you through the Educational Testing Service, especially if you are starting your preparation early! There are books available on single subjects, or you can prepare for the general test entirely.
If you don't have the funds to purchase a GRE study guide, don't worry! ETS offers a handful of free or low-priced materials to test-takers, including a downloadable study book. For those who struggle with mathematics especially, you can find the GRE math test prep separate from vocabulary and verbal reasoning in GRE math study guides.
Test Day Tips
Now that you've done all the heavy lifting, it's time to bring this process to a close and take that test. Here are a few tips to make sure you are in your best frame of mind when you walk into that test center.
The Night Before
Do not cram. This is possibly one of the worst things you can do before any test, especially one as major as the GRE. Trying to cram too much information into your brain the night before your test will not likely help you remember anything. It will only increase your stress and anxiety levels.
What to Bring
You don't have to bring much at all to the GRE general test.
The few things you do need to bring are:
Your photo ID
Water
Light snacks
Email or printed confirmation of your GRE registration from ETS
Pencils (Just in case, as most test centers will provide the pencils and scratch paper for you)
You will also need to know ahead of time what schools you wish to send your GRE score to. You will not be able to write them down and take that note in with you; going through a list ahead of time will ensure you get those scores sent to the right place(s).
Stay Relaxed
The best thing you can do for yourself, no matter how much you've prepared or how confident you may feel, is to stay relaxed before and during the test. A stressed and scattered mind is a guarantee that the test will not go your way since you will not be able to think clearly.
Getting some light exercise, like a short walk, and a full breakfast with plenty of water will help you to relax.
What If I Don't Pass?
Many people struggle with this test, and it is not necessarily reflective of your academic capabilities. If you were not happy with your performance on the GRE, you can retake the test once every 21 days within one calendar year.
Next Steps
The question of How long should I study for the GRE? should now be gone from your mind, making you ready for the next steps.
Now that you have a plan for studying for the GRE, visit the ETS website to begin looking at dates to register for your test. Make sure to check if there are additional tests you need to take alongside the general test (for example, a student of zoological sciences may want to take the biology test).
Relax, breathe, study hard, and do your best to earn a GRE score that reflects your academic abilities and goals.
If you have more questions about MBA program requirements, request information from Augsburg University today.