Most business schools require applicants to take the Graduate Management Admission Test in order to be considered for admission. It's true—another standardized test is required for further education, and your score is important in deciding your fate. However, as long as you study and prepare to the best of your ability, there's no reason to go into the exam fearful of the end result or of the testing process, for that matter.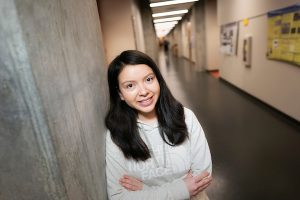 Before committing to the exam, you should make sure you're set on attending an MBA program, because the GMAT is specific to business school and it's not cheap; it costs $250. Given the price of the exam, studying hard and getting your desired score the first time around is ideal.
The exam is meant to test how quickly you can think, so if you plan on acing the GMAT, you'll need to learn how to create an effective study schedule, be strategic, and develop a solid toolkit of test-day tips. This guide includes GMAT exam tips and strategies for sticking to your GMAT MBA preparations.
How Hard Is the GMAT Exam?
If you're asking yourself, "Is the GMAT hard?" and, "How do I even prepare for this?" don't worry; these are common questions. The GMAT is meant to be challenging, as it is made to predict your performance in business school. Don't let this deter you from performing well in business school and working to fulfill your dreams.
None of the information on the test is based on knowledge of business. Instead, it's based on critical thinking, writing, logic, and high school-level math concepts. Because the GMAT is standardized, it's easily learnable and the most difficult parts for a majority of test-takers—timing and format—can easily be studied ahead of time.

How Long Is the GMAT Exam?
The GMAT test length is 3 ½ hours; it takes some endurance. This time estimate includes two optional eight-minute breaks that you'll certainly want to take advantage of. Even if you can only get a few minutes to rest and recharge your brain, it can really make a difference in performance.
How Long Does it Take to Study for the GMAT?
How long to study for the GMAT is a very important question, and the answer can differ greatly between people. The best GMAT test prep for you requires that you have an idea of your goal GMAT score. To figure this out, simply sit down, nail down your top programs, look at their desired scores, and base your goal on that.
This will determine when you should start studying for the GMAT. Depending on your schedule and how much time you have to dedicate to GMAT prep in your daily schedule, you will want to spend somewhere between one and three months preparing.
How Many Hours to Study for the GMAT
How long does it take to prepare for the GMAT? Most people spend at least 50 hours studying for the GMAT. However, this doesn't mean that you should scramble to study for as long as you can without making a plan. Creating a GMAT study plan will help maximize your score while making sure you don't waste time over-studying. Fifteen study hours in a week or less allows you to leave time for your other responsibilities and won't let you cram, which can be counterproductive.
Creating a GMAT Study Schedule
Making a GMAT study plan keeps you organized, ensures you cover all the right concepts, and helps track your progress. There are three primary factors to consider in a GMAT study schedule: your goal score, the amount of time until you take the test, and your strengths and weaknesses as a student.
Let's break down the differences between a three-month study plan, two-month study plan, and one-month study plan. In the first example there's an actual outline of a study plan so you can see what one can look like.
Three-Month Study Plan
The three-month study plan is the most common and the best way to prepare for the GMAT. You're able to put in far more than 50 hours of study over a long period of time, which likely means a higher score. You don't need to cram; instead, you can work at your own pace.
Week 1: Get Familiar With GMAT

Learn about the test, the format, questions, and scoring.
Take a GMAT practice test and make it as real as possible. Then review your results and note your strengths and weaknesses.

Week 2: Quantitative Section

Review this section of the test: math strategies, formulas, basic algebra, geometry, and word problems.
Don't be afraid to make flash cards to help your memory; they could be your ticket for how to ace GMAT math.

Week 3: Verbal Section

Review this section of the test. Research GMAT reading strategies to find your best fit.
Practice sentence corrections and make flashcards to brush up on your grammar fluency.

Week 4: Practice Test

Take another practice test. Again, make it as real as possible.
Review your results and examine what went wrong.
Practice the question types that you struggled with most.

Weeks 5 and 6: Quantitative and Verbal Review

In these weeks, really dig into your GMAT study resources and get deep into these subjects.
For math, do practice drills, data sufficiency questions, and problem-solving questions.
For verbal, work on reading comprehension, critical reasoning questions, and verbal questions.

Week 7: Practice Test

Repeat the practice test and review process from Week 4.

Week 8: Analytical Writing Assessment and Integrative Reasoning Practice

Review Analytical Writing Assessment strategies and practice writing prompts.
Practicing IR questions is the best way to prepare for the section. It will give you a sense of the data analysis you'll be expected to perform.

Week 9: Review Quantitative and Verbal Sections

Review your weakest sections from the practice test in Week 7.

Week 10: Practice Test

Take another practice test and do exactly what you did in Weeks 4 and 7.
Take note of your progress and celebrate your hard work.

Week 11: Review

Review your weakest sections from last week's practice test.

Week 12: Light Review

Lightly review whatever may need a little more attention, but for the most part, rest your mind and body. That is an integral part of preparation for the test.
Although three months of studying produces the best scores, dedicating that amount of time simply doesn't work for many people who have busy lives and families.
Two-Month Study Plan
The two-month guide is the recommended GMAT prep for working professionals. The benefit of this schedule is flexibility. It's spread out over a period of time that allows someone to get 50 hours in at the very least without having to spend hours studying every single day.
Days 1–2: Build Your Base

On these first days, familiarize yourself with the test, what each section covers, and how it's scored.
Take a GMAT practice test. Take the test in a quiet place where you won't be interrupted for the full 3 ½ hours. Review your results and identify your strengths and weaknesses.

Weeks 1 and 2: Strengths

In these weeks, work on your strongest sections. Use the guides and resources you have to get used to the format of the sections and wording of the questions.

Weeks 3–5: Weaknesses

Take this time to work on your weaker sections. Whatever your strengths or weaknesses, make sure you review different testing strategies during these weeks to find what works best for you.

Week 6: Mixed Practice

This week, hone in on what needs attention. Practice some questions from a section within a timed limit and then move on to another. Once you've done a mix of timed practices, go through and analyze your mistakes.
At the end of this week take another practice test and make the conditions as realistic as you can.

Week 7: Identify Remaining Weaknesses

Go through your last practice test and analyze your results. Figure out where you struggled the most and spend your time working on those concepts.
Use your study resources to review and practice the Analytical Writing Assessment and Integrative Reasoning portions of the test.

Week 8: Ease Up

Take another practice test and analyze it just like you did last week.
One or two days before the test, lay off the studies and relax. It is important to give yourself a break and rest up for the big day.
The drawback of this schedule is that if you're looking for the highest score possible, beginning your studies three months out is still the best way to study for the GMAT.
One-Month Study Plan
The benefit of a one-month study plan is that it allows you to get down to business. However, if you don't have a lot of extra lead time, getting those 50 hours of study time in can quickly become a challenge.
The first step in this plan is to take practice tests to identify what you absolutely must master in the next four weeks.
Days 1–2: Familiarize Yourself (5 hours)

In the first couple of days, familiarize yourself with the test; how it's scored, the format, and types of questions.
Take a GMAT practice test and take it seriously. This will help you identify strengths and weaknesses. Review your test results and use them to decide where you'll need the most practice.

Days 3–7: Quantitative Section (10 hours)

Focus on the quantitative portion of the test. Review algebra, geometry, word problems, and number properties.
GMAT math practice tests are available for each topic, as well as resources to guide you on the formulas and strategies to use.

Days 8–12: Verbal Section (8 hours)

Familiarize yourself with the content covered in this section. Make sure to practice sentence corrections.
Read up on GMAT verbal study plans and reading strategies to find the one that works best for you.

Day 13: Practice Test (4 hours)

Take another practice test. Afterwards, review your results to know what needs attention.

Days 14–18: Quantitative Section (10 hours)

Keep reviewing your math skills and practicing GMAT quantitative questions. If there are parts you struggle with, make flashcards and review them whenever you have time.

Days 19–23: Verbal Section (12 hours)

Review the types of questions you struggle with and find reading strategies that work for you.
Flashcards can be helpful for grammar and other concepts that you're likely to see on the sentence correction section.

Day 24: Practice Test (4 hours)

Take another practice test and review your results again to hone in on what needs extra practice in the final days before the test.

Day 25: Analytical Writing Assessment (3 hours)

Use your GMAT resources to review strategies and practice writing prompts.

Day 26: Integrated Reasoning (3 hours)

Use your resources to learn about the questions, structure, and general make up of this part. Practice test questions.

Day 27: Practice Test (4 hours)

Take another practice test and do your best to simulate the real thing. Still review your results to note what you can lightly review in the days leading up to the test.

Days 28–30: Light Prepping (5 hours)

Do minimum review and maximum resting. Do some light review if you feel you need to, but otherwise, just rest so you can bring your best on test day.
This plan has recommended time allotments to help you make sure you log enough study hours. Studying for one month probably won't result in as high of a score as two or three months of studying, but you'll at least be able to cover the basics required for passing the GMAT.
Strategies for Studying
The best GMAT test strategies depend on what type of student you are, but there are some tips for studying for the GMAT that will help you navigate this process and improve your score no matter what. Additionally, these GMAT tips will help you parse out the strategy that will work best to your advantage.
Study the GMAT Handbook
The GMAT Handbook is an excellent resource, especially if you don't know others who have taken this test before. It contains advice on how to sign up for a test, what to do before and after the exam, and everything in between. It is the No. 1 go-to for all things GMAT.
Gauge Your Strengths and Weaknesses Early
Standardized tests aren't intuitive for everyone, but you can still learn how to ace the GMAT. Identifying early on which elements of the test (i.e., format, content, timing) are your strengths and weaknesses can help you get the most out of your prep time.
Take Full-Length Practice Tests
Full practice tests are the best aid for GMAT strategy. Take them seriously. Do them in one sitting with no interruptions. Try to be consistent with this as you progress in your study schedule to track your progress. If you take test prep courses seriously, you'll be able to pace yourself, know how questions are phrased, know the focus of each section, and be able to develop strategies.
Enroll in a GMAT Prep Class
If managing your studies all on your own seems too daunting, or you know that you won't stay on track without extra guidance, enroll in a GMAT prep course.
Consider Prep Books and Software
GMAT prep books and software are necessary to study on your own. They contain top-notch GMAT advice. Here are some places for you to start:
GMAT Official Starter Kit
GMAT Official Guides 2020
Manhattan Prep: Complete GMAT Strategy Guide Set
Princeton Review: Cracking the GMAT
GMAT Prep: Help and Review
Test Day Tips
Once all the preparation comes to a close and test day actually arrives, some last minute jitters and worries tend to crop up. Here are a few more GMAT test-taking tips to help you prepare and stay calm on the big day.
The Night Before
Rest well the night before the test. If you study at all the day before, don't cram in extra practice tests at night. Your body and mind need a break, so close your books, do something relaxing, and get a good night's sleep.
What to Bring to the GMAT
You'll need a valid, government-issued photo ID and, if you would like, bring the details of up to five MBA programs to send your scores. You're certainly not required to do this, but it's included in the $250 for the test.
You might not like the score you get and won't want to send it to your top-choice schools. Just know that it's an option that can save you money so you don't have to pay to have your scores sent again.
For your personal benefit, bring water and snacks to eat during the breaks.
Remember to Relax
Try not to get too worked up about the test. Don't rush yourself; if you get caught up on a question, do your best to find the right answer but keep moving along.
What If I Don't Pass?
If you don't pass, don't be discouraged. There are still options. You can take the test again. Standardized testing doesn't always come easy and it can take a few tries to adjust to it.
Additionally, knowing which MBA program is the right fit can be a tough decision. There are countless options to consider.
There are even MBA programs like Augsburg's that don't require the GMAT to apply.
Next Steps
The GMAT can seem daunting, but it doesn't need to be. Take the time to study and prepare so you can open doors to a bright future with an MBA degree. If you have more questions about MBA program requirements, request information from Augsburg University admissions today.