Asking for a letter of recommendation for a university academic program can be an intimidating and bewildering endeavor. You may find yourself floating in a sea of questions, wondering who to get letters of recommendation from, or how to ask someone to write a letter of recommendation.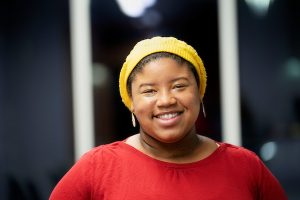 To help you plan your strategy for requesting a reference letter for Master of Business Administration program admission, we've crafted a comprehensive guide with tips and strategies so you can obtain a strong professional recommendation.
What is a Letter of Recommendation?
A letter of recommendation typically is a one- or two-page letter written by an individual who has a professional relationship with you. The letter can be from a work supervisor, director, vice president, or CEO in addition to a former faculty member, such as a business professor or instructor with whom you have developed a relationship. The letter should describe the aspects of your character that pertain to the job or opportunity that you're seeking.
Why Do MBA Programs Require Recommendation Letters?
MBA programs require several years of work experience and the appropriate level of education to demonstrate your ability to contribute to classroom discussions, commitment to the program and your interest in the specified field of study. A letter of recommendation aids universities by affording a glimpse of your character. A character sketch in a letter of recommendation, as brief and biased as it is, still allows the college admissions team to obtain a more comprehensive idea of who you are and how you will contribute to the body of knowledge in the program.
How to Find Out If You Need a Letter of Recommendation
When applying to any college program, you need to adhere to all application requirements. To find out if you need one or more letters of recommendation, visit the program's website and take a look at the admissions process.

If a letter of recommendation is part of the requirements, you may want to begin the process by looking at sample letters of recommendation from students who were accepted into the program.
Who to Ask for a Letter of Recommendation
Who can write a letter of recommendation? You may be stressed about who to ask for a letter of recommendation. The best individuals to ask for an MBA recommendation letter are:
Vice presidents, directors, managers, and supervisors
Professors
Mentors
Colleagues
Anyone you have worked with in a professional or academic setting and with whom you have developed a relationship is a good candidate to write your letter of recommendation. Relatives, friends, and peers are generally not the individuals who should write a letter of recommendation for an MBA applicant.
Asking a Supervisor for a Letter of Recommendation
A manager, supervisor, or other authority in the workplace is an ideal individual to write your letter of recommendation. They have the appropriate knowledge of your attributes and behavior to be able to provide an overview of  your professional character.
If you regularly report to the individual who is writing a recommendation on your behalf, they will be able to paint an accurate depiction of your composure in the workplace, your ability to follow directions in a professional setting, and your success with achieving professional goals. For these reasons, a reference letter for an MBA program from an employer can be a strong asset to your application.
A recommendation letter for an MBA student from an employer is essential for providing an accurate representation of your persona. A letter of recommendation for an MBA from a manager or supervisor can enhance your overall application. Continue on to find out how to ask a teacher for a letter of recommendation.
Asking a Professor for a Letter of Recommendation
Faculty members can provide a reliable depiction of your academic performance. Who better to vouch for your academic capabilities than the individual who has guided and graded your work? Be sure that the professor you select has had the chance to develop a meaningful relationship with you and will portray your character in the best light.
It is wise to choose a professor you've spent many office hours with or a professor who you've worked for in an internship or volunteer capacity. If you have had the chance to demonstrate the application of, understanding, and appreciation for discipline-specific work under the supervision of a professor,  then they are well-equipped to recommend your acceptance to an MBA program.
Recommendation Letter From Mentor
Since this is an informal relationship, you should specify which characteristics you want your mentor to vouch for. When requesting a letter of recommendation from a mentor, make sure the  mentor is not a family member or relative. Due to the informal nature of the relationship, you will need to justify your decision to choose this individual.
Make it clear why you believe this mentor is an ideal candidate to write your recommendation letter. Despite this caveat, having a mentor who can provide reliable commentary on your growth as an individual both professionally and personally can boost your image.
Recommendation Letter for MBA From Colleague
When asking for a recommendation letter for an MBA program from a colleague,  you need to understand which aspects of your character you are would like to highlight. A colleague will likely not be able to stress your professional or academic growth in a way that someone in a leadership role could.
Despite this potential downside, a colleague can potentially enhance your application by providing a solid recommendation as to your ability to develop healthy academic relationships. This is vital in industries that require stakeholder communication, group work, or other significant social interaction.
When to Ask for Letters of Recommendation
Always ask for letters of recommendation a few months before the deadline. Never wait until the last minute to request a letter of recommendation from anyone, regardless of whether they are an authority figure. Not only will it backfire as you may receive your requested letter late or not at all, but it is also inconsiderate of the person's time. You also don't want to ask someone too early to write you a letter since they are likely to forget about it.
Typically, a good time to request a letter is two to three months in advance. This gives the writer ample time to consider what they want to write and to complete the letter at their own pace.
How to Ask for a Recommendation Letter
How do you go about asking someone for a letter of recommendation?  It is an honor to write a letter of recommendation for someone you respect. The individual you ask will likely be eager to offer their support. You may want to vary your method of requesting the letter based on the individual.
Here are some examples of how to structure your request for a letter of recommendation.
How to Ask for a Letter of Recommendation in Person
Allow yourself time to think about the following points:
A letter of recommendation communicates to your manager that you are serious about a career with the company. You are helping them identify you as a high-potential candidate who could be a future leader for the organization.
Why is this individual the ideal candidate to write my letter of recommendation? Choose wisely and thoughtfully.
What are my career goals? Make sure the content of the letter is in line with your goals.
What would I like the letter to contain? Some possibilities are academic goals, a character sketch, and an overview of your work ethic.
You need to provide as much information as possible to the individuals writing your letters so they are fully aware of your expectations. If you choose to request a letter of recommendation in person, be sure to do so during office hours or at a time set aside specifically for discussing your application package and why you need their support. This way, the candidate's decision to participate and any necessary discussion are not rushed or pressured.
How to Ask for a Letter of Recommendation Via Email
When writing an email asking for a letter of recommendation, it is necessary to be professional. It is best to reserve this method for individuals who are particularly busy, are unavailable through other means, or individuals for whom this is their preferred method of communication.
It's important to make it clear that your request is based on the requirements from the university and the professional or academic relationship you share with this individual. Try to avoid language that may imply that this is an inquiry for your personal benefit. You may be anxious that requesting help is selfish in some way. Don't worry! An experienced manager has most likely written letters of recommendation in the past and would welcome the opportunity to do so for you. With appropriate, accurate language, the individual will understand your need for support and be happy to help you.
It is wise to attach any publications, significant works, or academic accomplishments you would like to be noted in the letter. Attaching essays you've written, transcripts, and other documents or projects integral to your field may be of great assistance to the letter writer.
What to Provide When Asking for a Letter of Recommendation
After your candidate has agreed to lend you support, you will need to provide them with all the information they will need.
The most important information to give someone writing a recommendation letter for you is:
What you want them to cover in the letter: professional and academic work ethic, professional and academic performance, your ability to achieve goals and follow directions
The name of the university and specific program that you are applying for
The industry/discipline you wish to work/study in
The due date for the application
Where to mail or email the letter
To ensure that the process is smooth and that you obtain a letter that will enhance your application, you need to be clear about your expectations and desires. Be sure to mention any  specific goals you achieved that you would like the letter writer to include, and remember to be clear about any formatting requirements.
Tips for Getting a Great Letter of Recommendation
Requesting a letter of recommendation without proper etiquette can hamper your relationship with the letter writer and even damage your reputation with other colleagues or faculty members.
| | |
| --- | --- |
| Do | Don't |
| Set aside a few minutes to explain everything you need for the letter of recommendation. | Rush anyone to make a decision about whether they can write you a letter of recommendation. |
| Thank them in advance for their support. | Give vague information regarding where and when to submit the letter. |
| Give as much information as possible regarding the letter requirements and formatting. | Offer to write the letter yourself and obtain their signature. |
| Request the letter early, about one to three months in advance. | Request a letter less than three weeks before the deadline. |
| Tell them why you need their support. | Make anyone feel as if they are dispensable. |
How to Follow Up on a Letter of Recommendation Request
Since the best time to request a letter of recommendation is about one to three months before the deadline, you should give your letter writers at least a full month before following up with them. When following up, keep it straightforward and simply remind them you are checking in to see if they need any further information. Politely offering assistance instead of demanding a complete letter will benefit your relationship and alleviate stresses involved.
You now have a practical understanding of how to get letters of recommendation. You may also find it useful to view these sample templates as you seek letters of recommendation, apply to your MBA program, and prepare for growth in your career with an MBA degree.
If you have more questions about MBA program requirements, request information from Augsburg University today.