Applying to Augsburg started as chance, but it was a great choice for me.  The faculty are very kind and supportive. They are willing to work with you and I am so grateful for that.  The emphasis on clinical competency makes this program stand out, and this program is dedicated to preparing you to be a clinician which is amazing.
-Holly Blades
---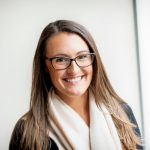 Augsburg PsyD faculty and staff are supportive, knowledgeable, and intentional to help each student accomplish personal goals. I feel very competent and prepared compared to peers in the workplace. I am confident that the teachings and training here at Augsburg are preparing me to be a contributor in the field of mental health. This program is designed to equip students to be community changers.
-Samantha Delos Santos
---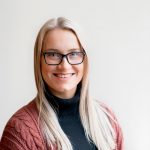 Augsburg is truly unique in the helpful attention that all the faculty and staff offer to every doctoral student. I am provided with honest feedback from my faculty and colleagues that challenges me to stretch and grow both professionally and personally. Pursing my clinical doctoral degree at Augsburg was because of the constant encouragement to help me grow as a future psychologist.
-Lisa Hady
---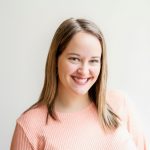 I chose this program to reach my goal of becoming a child psychologist. I feel supported, encouraged, embraced, and challenged by my professors. My mom received her PsyD from this program 20 years ago, and this program is still alive and thriving. I am grateful to have the support from my classmates, professors, family, and all of Augsburg.
-Zoe Milavetz
---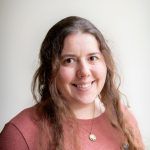 The clinical psychology program at Augsburg University is both challenging and rewarding. The professors all have extensive real-world experience that they bring to the classroom. I truly believe that this program is preparing me to become a competent and well-rounded psychologist.  The professors teaching the clinical psychology program at Augsburg make me feel like they are personally invested in who I will become as a psychologist.  Augsburg PsyD program has a small-town feeling where there is a real sense of community amongst students and faculty.
-Katie Rubedor-Green
---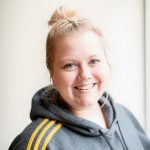 Augsburg University and the PsyD program in Clinical Psychology are a second home for me. The faculty are like my family and I do not know where I would be without their continued dedication and support.
-Ashley Tomford
---
I chose Augsburg to continue with my degree because of the strong program and faculty support.  The faculty are beyond supportive in every aspect. They are flexible, understanding, available and challenge my growth. I would not be where or who I am today without these faculty.  The program and faculty ensured that I was prepared at each stage of my educational journey with classroom and practicum experiences. They have also provided individual goals and opportunities to ensure that I individually was prepared and confident as a student, person and future psychologist.  Augsburg has a long history of providing solid education and support to students.  I am extremely grateful for the education and faculty at Augsburg. I am honored to have been given the opportunity to complete my education here and would highly recommend this program to any future students.  "How much time do you have? Because I have a million reasons." 🙂
-Darci Wikelius