What are the politics of nature? Who owns it, where is it, and what role does it play in our lives? Does it need to be tamed? Are we ourselves natural? Erin Sharkey and Michael Kleber-Diggs will discuss, A Darker Wilderness: Black Nature Writing from Soil to Stars, a collection of personal and lyric essays in conversation with archival objects of Black history and memory. The collection explores stories spanning hundreds of years and thousands of miles, traveling from roots to space–finding rich Blackness everywhere. Together we will consider the significance of nature in our lives and on the role of nature in the lives of Black folks.

Augsburg's Environmental Action Committee, Pan-Afrikan Student Services, and MFA Department, along with our friends at the Upper Midwest Association for Campus Sustainability (UMACS), invite the Augsburg community and partners to an evening of exploration into the intersections between People and Planet: Intersectional Environmentalism.
Light refreshments will be served. Parking is available in Lot D. Our friends at Strive Publishing & Bookstore will have books for sale in person at the event or you can order them online at Milkweed Books. Photos from Augsburg's Pan-Afrikan Archive will be on display.
Location: Augsburg University's Hagfors Center, Room 150 & Zoom (Register in advance for virtual option here)
Contact: Monica McDaniel, Sustainability Officer (mcdaniem@augsburg.edu)
Erin Sharkey Bio: Erin Sharkey (she/her/hers) is a writer, arts and abolition organizer, cultural worker, and film producer based in Minneapolis. She is the cofounder, with Junauda Petrus, of an experimental arts collective called Free Black Dirt and is the producer of film projects including Sweetness of Wild, an episodic web film project, and Small Business Revolution (Hulu), which explored challenges and opportunities for Black-owned businesses in the Twin Cities in the summer of 2021. Sharkey has received fellowships and residencies from the Loft Mentor Series, VONA/Voices, the Givens Foundation, Coffee House Press, the Bell Museum of Natural History, and the Jerome Foundation. In 2021, Sharkey was awarded the Black Seed Fellowship from Black Visions and the Headwaters Foundation. She has an MFA in creative writing from Hamline University and teaches with the Minnesota Prison Writing Workshop.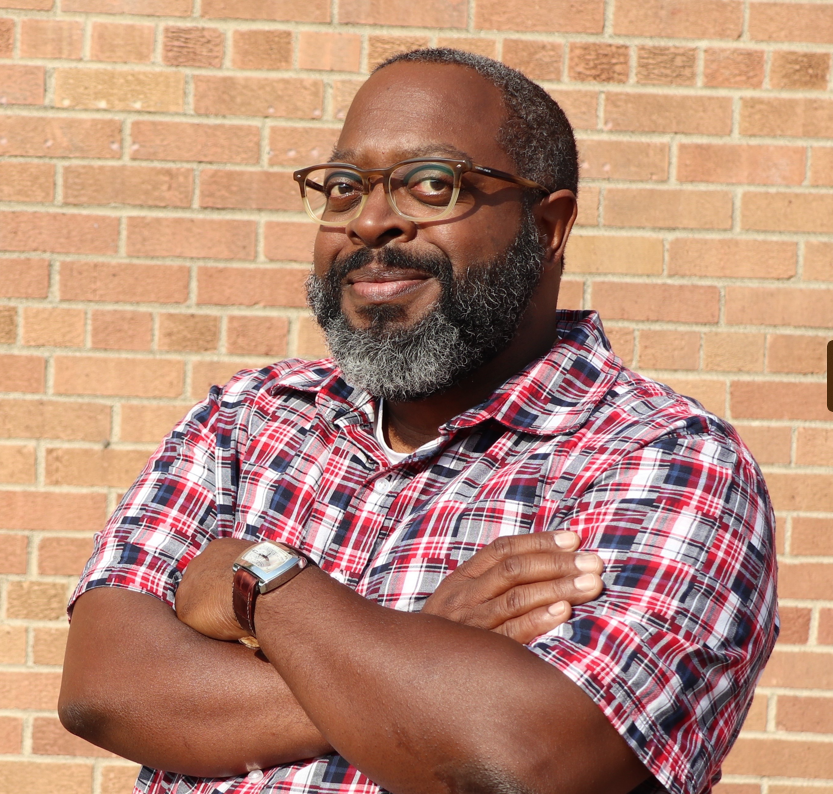 Michael Kleber-Diggs Bio: Michael Kleber-Diggs (KLEE-burr digs) (he/him/his) is 2023-2025 Jerome Hill Artist Fellow and a poet, essayist, literary critic, and arts educator. His debut poetry collection, Worldly Things (Milkweed Editions 2021), won the Max Ritvo Poetry Prize, the 2022 Hefner Heitz Kansas Book Award in Poetry, the 2022 Balcones Poetry Prize, and was a finalist for the 2022 Minnesota Book Award. Michael's essay, "There Was a Tremendous Softness," appears in A Darker Wilderness: Black Nature Writing from Soil to Stars, edited by Erin Sharkey (Milkweed Editions, 2023). His poems and essays appear in numerous journals and anthologies and he teaches Creative Writing in Augsburg University's low-res MFA program. Michael is married to Karen Kleber-Diggs, a tropical horticulturist and orchid specialist. Karen and Michael have a daughter who is pursuing a BFA in Dance Performance at SUNY Purchase.
This event is part of Earth Month 2023. Visit the site to learn more about other events happening during the month of April to celebrate and engage in Environmental Stewardship at Augsburg.