Student Cabaret and Open Mic
We are postponing this event until later in the semester. A new date will be announced soon.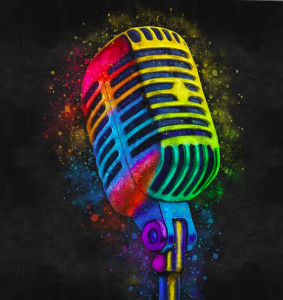 Music, Acting, Comedy, Improvisation, Short Films, Spoken Word, and more. It's all here at the annual Cabaret! Come enjoy or take part in this evening of student work. The annual Cabaret is curated, organized, produced and performed by Augsburg students from the whole campus community. Come let go and enjoy some great performances.
For more information contact: theaterproductions@augsburg.edu
---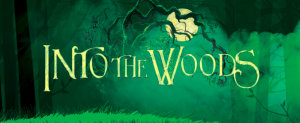 INTO THE WOODS
By Stephen Sondheim and James Lapine
Directed by Darcey Engen
April 6-10
"Be careful what you wish for" seems to be the ongoing theme in Stephen Sondheim and James Lapine's Brothers Grimm inspired musical, Into the Woods. The story follows The Baker and his wife who wish to have a child, Cinderella who wishes to go the King's Festival, and Jack who wishes his cow would give some milk. When the Baker and his wife are visited by the neighborhood witch, who reveals to them that she placed a curse on their family, the two set off on a journey into the woods to reverse the curse. Also, in the woods, we meet Little Red, who is trying to visit her grandmother, the Wolf who loves tasty little girls, the Witch's daughter Rapunzel, and the Princes chasing after their loves. By the end of Act I, everyone has gotten their wish and will seemingly live happily ever after. But in Act II, when Jack's beanstalk brings them a visit from an angry Giant, we see how the consequences of their actions haunt them in disastrous ways. The community must come together to save each other and their kingdom, but sacrifices must be made.
---
Earlier this season…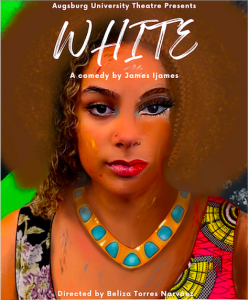 White
By James Ijames
Directed by Beliza Torres Narváez
When his good friend Jane becomes the head curator at the prestigious Parnell Museum, Gus is sure his break to be a renowned painter has arrived! However, things do not turn out as he hoped. Feeling excluded as a white gay man, Gus asks his boyfriend Tanner to connect him with Vanessa, an African American actress from his improv class. He is confident Vanessa can help him create a masterpiece for the museum's "New America" exhibit that will catapult them both to fame. Will she agree? White is a bold comedy using art to address head-on current issues of race, representation, gender, and sexuality.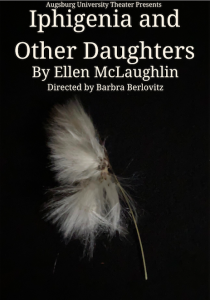 Iphigenia and Other Daughters
Adapted by Ellen McLaughlin
Directed by Barbra Berlovitz
A modern retelling of the fall of the House of Atreus. It follows the children of Clytemnestra and Agamemnon, siblings who are both players in the family tragedy and victims of it. The cycle of blood and vengeance seems inescapable until the final reunion of a lost sister and brother brings the bloody family saga to its mystical and unlikely end.