Augsburg Theater Department
2020-2021 Season and Events
Welcome to the 2020-2012 Augsburg Theater Department season of events. 
COVID Notice 
This year's season has been adjusted based on the Covid-19 pandemic to ensure community health and well-being. We will continue to monitor the recommendations of state health organizations and the university leadership team as we move into the year. Our community meetings and season activities will be held online until further notice, though our hope is to have the spring events in person. 
FALL SEMESTER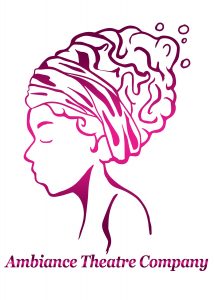 At a Glance (Online performance)
Ambiance Theatre 
This devised theatre project is an intimate display of the varying perspectives of Augsburg Students, alumni, and our theater community as we collectively process the transitions during public and private crises. At a Glance will be led by the three core artists, Atlese Robinson, Eshay Brantley, and Malick Ceesay members of Ambiance Theatre, a collective "dedicated to nurturing unchained imaginations and a haven for creative minds left on the margins of the theatre world."
---
SPRING SEMESTER 
Two Men and a Woman in a House
By Ava Fojtik
Directed by Bobbi Hernandez
February 18th Release Date.  This project will be recorded and shared online.
Two Men and a Woman in a House is a hilarious and absurd play that focuses on the struggles of a 1950s all American family. The Barker Household faces the same problems we have today: raising bratty kids, dealing with lousy neighbors, the theft of baked goods, being haunted by your dead wife, and, of course, the looming threat of communism at your door. This satire does such an amazing job criticizing our ideals of sexism, masculinity, and what it means to achieve the American dream.
---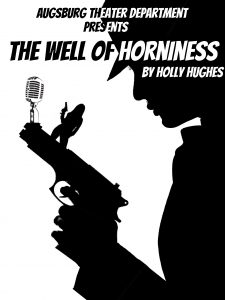 The Well of Horniness is a high-camp low-brow Sapphic murder mystery with one corpse, lusty lesbians, murderous dykes and mysterious women, in the cliff-hanging style of an old-time radio show.
Directed by Beliza Torres Narváez
Streamed online April 15- April 17
---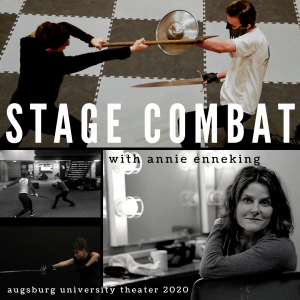 Shoves, Slaps, Swords: The Art of Stage Combat
Lead by Annie Enneking
Showing the Last week of April 2021…more to come.
In stage combat, we use our bodies to tell violent stories. We connect with our power in a focused and disciplined manner. We honor the power and focus of our partners. We bring our best and most honorable traits into the room (and then pretend to hurt one another). Discipline. Rigor. Serious fun.
---
Coming Next Fall 2021…
410[GONE]
By Frances Ya-Chu Cowig
Directed by Beliza Torres Narváez
April 7-11
In this surrealist and thrilling play, "21," a college student, mourns the unexpected death of her teen brother "17." In order to understand why he took his life, she tries to communicate with 17 through the Chinese rituals of her ancestors and the Dance Dance Revolution video game she and her brother used to play. In the meantime, 17 makes his journey to the Land of the Dead, ruled by the Goddess of Mercy and the Monkey King. Frances Ya-Chu Cowhig's play explores what it is to live "in-between": between the virtual world and the real world between life and death, between Chinese and American cultures, between tears and laughter, between hurting and healing.