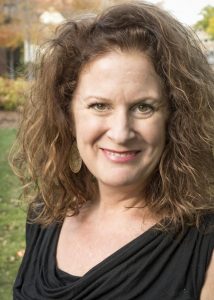 As an Alumni and Chair of Augsburg's Theater Department, I am delighted you are considering Augsburg University Theater and hope you enjoy exploring our website. You may ask yourself, "Why should I study theater at Augsburg University?" Here are just a few reasons Augsburg University is an excellent choice for the dedicated Theater student.
Location
Being located in one of the major Theater and performance centers in the United States is a definite advantage to our students. Augsburg's campus is situated just blocks from The West Bank Theater District and just down the road from the new world-renowned Guthrie Theater. Our faculty continues to build strong relationships with local Theater professionals. These professional Theater Artists are regularly invited into our classrooms via The Classroom Theater Artist Series and serve as guest directors and designers working closely with our students in all aspects of production. As a result, many of our majors complete internships at prestigious localTtheater companies.
Academic Offerings
The study of Theater is built on the foundation of the liberal arts that brings together Literature, Music, Art, Dance, History, Philosophy, and Religion. The Theater Department offers a Bachelor of Arts in Theater, with concentrations in Performance, Directing/Dramaturgy/Playwriting, and Design / Technical Theater. Students can also minor in Theater Arts, Theater History, Criticism, and Dramaturgy.
Production Opportunities
Each year we produce five projects in two spaces. Our outstanding faculty directors will direct two shows, professional guest-directors will direct two, and an advanced student with an interest in directing will direct the other. Over the course of four years, students will have the opportunity to develop skills and relationships with both our faculty and the best guest directors and designers the Twin-Cities has to offer.
Individual Attention
Our small class sizes and intimate campus promote close relationships between students and faculty.
Affordability
Over 80% of our incoming students receive financial aid. I encourage you to come visit the campus and experience the quality of our work for yourself by taking advantage of complimentary tickets. Just call the Box Office for Ticket Information and ask for the prospective student free ticket offer.
Enjoy exploring the site and see photos of previous productions. We hope to see you on campus or in the audience in the near future.
Sincerely,
Darcey Engen '88