Brianna Olson-Carr '14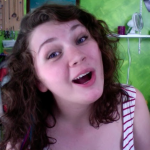 Major(s): Theatre with concentrations in dramaturgy/directing and performance, creative writing, and English literature
Title: Currently employed with Theater for Children and Elevation Education
I am currently working at The National Theater for Children, and Elevation Education. Both are non-profits whose members travel around the nation's schools with important educational content presented in a play format. Topics include anti-bullying, STEM, and financial literacy, to name a few.
My Augsburg experience provided me with incredible teachers, enriching classes with amazing guest speakers, and a lot of internships. I was a persistent, self-directed learner, and Augsburg embraced that and gave me the tools that I needed to be where I am today. I treasure the friendships I made with fellow students, instructors and staff, and after leaving, I know, "there's no place like Augsburg."
---
 David Ishida '12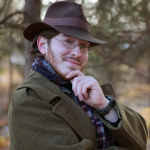 Major(s): Theater and film
Title: Co-owner of Intersection Studios; camera rental technician at Cinequipt; freelance theatrical lighting design
Through Augsburg alumnus connections I was able to get a position as the in-house lighting designer at Robbinsdale Armstrong High School, where I worked for two years. Currently, I have several jobs. My day job is working as the camera rental technician at Cinequipt, a production rental company in Minneapolis. Then, I do freelance theatrical lighting design. And my final job is as the co-owner of Intersection Studios, a video production company, along with several other Augsburg alumni.
Augsburg prepared me for work by exposing me to a variety of different experiences, such as interdisciplinary classes that taught me how to think critically and find connections between different fields of study, as well as practical experience—from coursework to work study, that I use everyday at work. Without my Augsburg experience and classmates, staff, and professors, I would not be where I am today.