Dexieng Yang '21
Major(s): Theatre with concentrations in Dramaturgy/Directing and Playwriting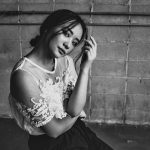 Title: Currently employed with The Southeast Asian Diaspora Project as the Project and Office Coordinator
I currently work as the Project and Office Coordinator at The Southeast Asian Diaspora Project and I've been a professional actor in the Twin Cities the past 5 years– some theaters I've worked with include Park Square Theater, Theater Mu, Pillsbury House Theater, and Mix Blood Theater. I am currently signed to the agency Moore Creative Talent. Recently, I've been selected to be on the writing cohort as a playwright at Exposed Brick Theatre!
Through Augsburg, I was able to meet and work with Directors that actively worked in the Twin Cities and through doing so, it connected me to other actors/directors, who would come see the shows, in the city as well. This connection played a huge role as I began auditioning and getting my foot in the Theatre world. I also still use the things I've learned in the classroom from the acting tips in "Intro to acting" to the dramaturgical skills needed to dissect a play in "Directing" and "Theater History." I am so fortunate that I am able to use my degree and that I had the professors I did!
---
Avery Reynolds '20
Major(s): Theater with focus in Technical Theater and Creative Writing
Title: Stage Crew Coordinator for Norshor Theatre
Today I primarily work for the Historic Norshor Theatre up in Duluth! My first official show run was for "Annie the Musical" back in 2021. I was their fly system operator for that show. While they may have an automated system and all i had to do was press a button, I also helped as a part of the regular crew even though it wasn't apart of my duties. I did so well so they asked me to come back and be the ASM of the next show.
Augsburg Theater prepared me for this by training me to be a stage manager. I know what has to be done and how it has to go. I really loved being an ASM back in 2016 for the show Cymbaline. Being backstage and running around taking care of actors and props is so important and it isn't something your average person thinks about.
---
David Ishida '12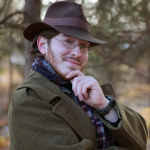 Major(s): Theater and Film
Title: Co-owner of Intersection Studios; camera rental technician at Cinequipt; freelance theatrical lighting design
Through Augsburg alumnus connections I was able to get a position as the in-house lighting designer at Robbinsdale Armstrong High School, where I worked for two years. Currently, I have several jobs. My day job is working as the camera rental technician at Cinequipt, a production rental company in Minneapolis. Then, I do freelance theatrical lighting design. And my final job is as the co-owner of Intersection Studios, a video production company, along with several other Augsburg alumni.
Augsburg prepared me for work by exposing me to a variety of different experiences, such as interdisciplinary classes that taught me how to think critically and find connections between different fields of study, as well as practical experience—from coursework to work study, that I use everyday at work. Without my Augsburg experience and classmates, staff, and professors, I would not be where I am today.