David Clark '18 – Doctor of Nurse Practice Program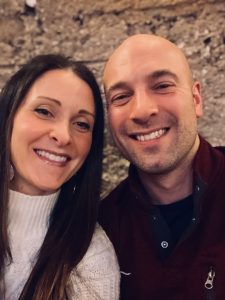 David Clark had been in nursing for a few years, working as an intensive care nurse in hospitals. In an ER, nurses and doctors try to medically diagnose people to fix a problem. But David wanted to know more about why people were coming to the ER – especially the "frequent flyers" – and if there was a way to better help them. He'd never seen nursing in the community, never seen how nursing practice was serving marginalized communities.
So when his friend and colleague from ICU at Fairview, Katie Clark, invited him to volunteer at Augsburg's Health Commons in Minneapolis, he jumped at the chance. And it was here that David learned about Augsburg's nursing program.
Augsburg's Health Commons is a nursing-led drop-in center, led and organized by nursing faculty members, nursing volunteers, students, and community members.
"Ruth Enestvedt was the director then, and the wonderful nurses volunteering had an amazing connection with the community, with people who had disappeared from society and were homeless," says David. "These folks came to the commons to be part of a community. This was inspiring to me, to cast a new way nursing could serve a community."
When talking about the Health Commons, Ruth Enestvedt said, "We assume that people are experts in their own lives. We provide useful, relevant service that respects what the person brings to the situation." David took this statement to heart and decided to finish his graduate degree at Augsburg because of the program's emphasis on marginalized people.
"I was working in an intensive care and ER in downtown St. Paul at the larger of the trauma centers for the inner city. It was like being at two ends of the pipe: I saw how community issues from the Health Commons translated into why people ended up in my ER frequently. I saw the connections to the complex story."
David earned his bachelor's degree from the University of Minnesota. While he says the U of M is a great school, when looking for a doctoral and nurse practitioner program, he wanted something focused on community outreach. He found this at Augsburg.
"Augsburg is unique in what it's trying to do with community."
David is now an emergency room nurse practitioner. He wanted to stay on the ER track, but also wanted to carry on his doctoral work. He works in the St. Croix Falls area, at a smaller medical center with an ER.
"I ended up here in part because of where I live, but also it serves marginalized rural communities. It's incredibly hard to get health care access in rural communities, and Polk County is near the top of the lists for struggling for health care access."
This medical center serves a lot of the River Valley in western Wisconsin. They deal with a fair amount of people in poverty – who live in trailers and on farmsteads – so David and his colleagues work closely with the state to increase access.
"I'm still training, I'm kind of a resident right now, still getting on my feet, but I'm able to do graduate work and work with people who experience poverty. It's a smaller volume than I am used to, but I'm finding a lot of hallmarks between the city and the country, just different kinds of challenges."
While David appreciates the education he received at Augsburg, he is also thankful for Augsburg because it was his volunteering at the Health Commons where he discovered another great love: his wife, Katie Clark.
"It was great to find Katie!"
Katie is an Assistant Professor at Augsburg and took over as Executive Director of the Health Commons when Ruth retired. After working at the ICU at Fairview together, and then volunteering at the Health Commons together, Katie and David started dating and after a short time got married. Together, David and Katie continue to work with marginalized communities in hopes that they can help others look at a new way to practice and see patients.
Augsburg's Health Commons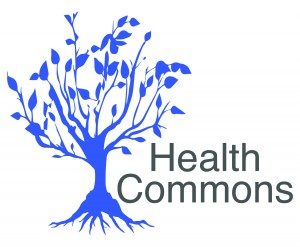 Through the years, Augsburg nurses have met community members who have welcomed their service. In the relationships that have developed, nurses continue to experience the mutuality of health – when someone grows stronger, that strength helps everyone in the community.
Since its opening, the Health Commons has been supported by donations of both time and supplies from people of many backgrounds who want to help. The original partners continue to support the Commons, and nurses from the wider nursing community also assist in its operation.