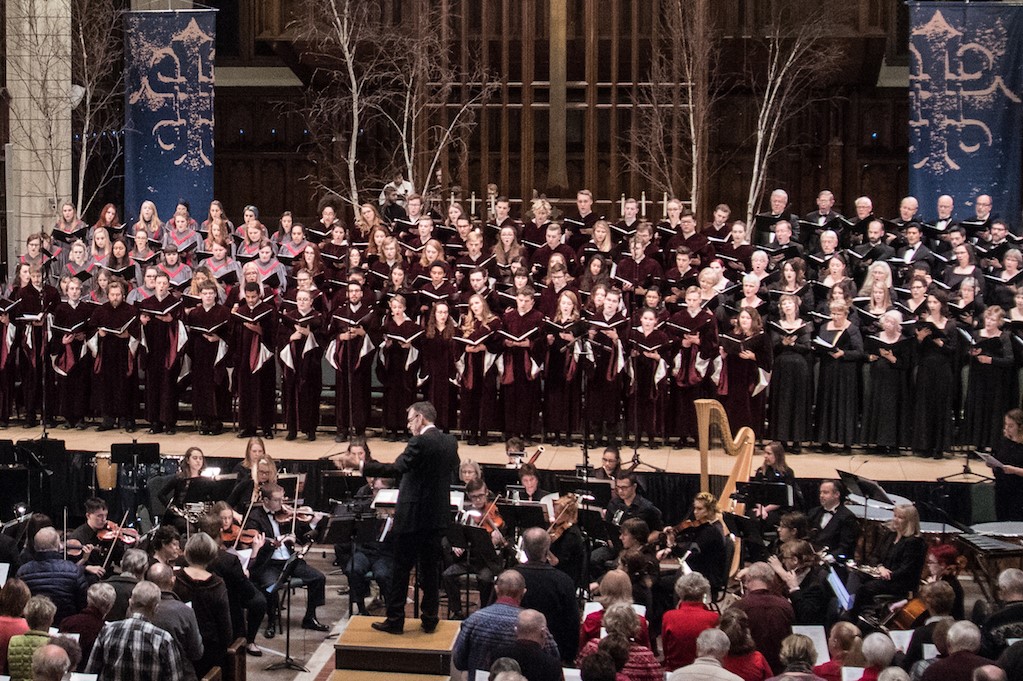 Are you someone who:
Loves singing Christmas music in a choir?
Doesn't have time to sign up for a whole season of involvement
Wants to join the company of musicians at Augsburg's annual Advent Vespers services at Central Lutheran Church?
If so, then Vespers Choir is for you!
Commitment:
3 consecutive Tuesday evening rehearsals starting on October 31.
2 dress rehearsals at Central Lutheran Church: November 28 and 30.
3 Services: December 1 at 7:00 p.m. and December 2 at 2:00 p.m. and 5:00 p.m.
Open to anyone in the Augsburg community (plus your friends and family).
For details contact Dr. Kristina Boerger at boerger@augsburg.edu