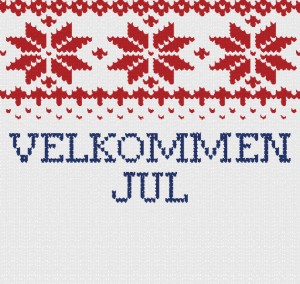 Velkommen Jul is an annual celebration at Augsburg, presented by the Augsburg Associates, to welcome the Advent and Christmas seasons.
Join us in the chapel for our annual Velkommen Jul service –  A Scandinavian Christmas Celebration – on Friday, December 2, at 10:40am, in Hoversten Chapel. We welcome Nordic musicians Erik Rydvall and Olav Luksengård Mjelva, who play traditional Scandinavian instruments in new ways. We will also sing Swedish, Danish, and Norwegian carols together. Wear your Norwegian sweater and join the fun!
At 11 a.m., join a festive celebration in the Commons with Scandinavian treats, including lefse, krumkake, and coffee, prepared by the Augsburg Associates. Shop the boutique in the Christensen Center lobby for unique gifts and goodies. All proceeds benefit student scholarships, and donations are accepted at the buffet by Augsburg Associates holding gift baskets.
Continue the celebration by attending the Advent Vespers worship service on Friday evening at 5 p.m. or 8 p.m., or one of three services on Saturday, December 3. See more information about Advent Vespers and reserve your seating envelope.