Written by Geoffrey Gill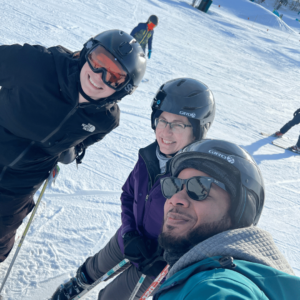 Recently, my friend Sheila and I had an exhilarating experience at Buckhill, a skiing resort where our friend Kaylie works. Kaylie invited us to join her for a day on the slopes and even got us free passes! Despite having never gone downhill skiing before, I decided to give it a try.
I have to admit, I was very nervous as I strapped on my skis and looked down the hill. But Kaylie was there to give us some tips and encouragement. And before I knew it, she pushed us down the hill. Sheila and I fell a few times, but Kaylie was always there to pick us back up. It was a great experience of trust, friendship, and fun.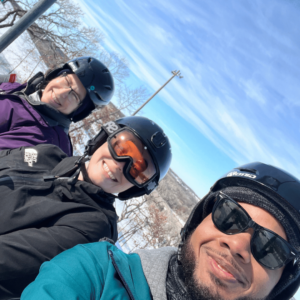 But more than that, it was an opportunity to lean into the discomfort of trying something new. As Sheila put it, "I feel like a child!" And in that moment, I realized that's exactly why it's so important to push ourselves out of our comfort zones. Because that's where our inner child is waiting for us, eager to show us the beauty and joy of being alive.
It's easy to get stuck in our routines and comfort zones, but when we take a chance and try something new, we give ourselves the opportunity to grow and experience life in new and exciting ways. So next time you're feeling nervous about trying something new, remember that your inner child is waiting for you on the other side of that discomfort. Embrace the unknown, and you just might be surprised at what you find.