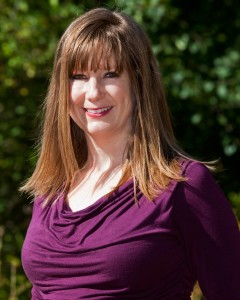 Thanks in part to her Columbia boots and the diligence of her "amazing" guardian angel, Carol Ott '90 has joined the legion of angels ensuring Augsburg's future.
"You never know when your time is up," Ott decided after a 2014 pedestrian accident shook her world. She had just left her yoga class when a truck struck her, trapping her left foot under the tire. Apart from whiplash and some chiropractic needs, she emerged relatively unscathed. But the event gave her pause, and reviewing other meaningful times in her life prompted her to remember Augsburg in her will.
"The relationships built during my four years there were the most impactful of my life," says Ott, who followed her brother to Augsburg. The two hailed from the small Minnesota town of Lakeville, where their family lived on 10 acres in what was then a farming community.
As a freshman, Ott immediately connected with her orientation leader, Jacquie Berglund '87, and the two have remained friends ever since. Ott was a chemistry and marketing double major who planned to make and market perfume, but a dismal business climate at graduation steered her toward marketing instead. Berglund, too, ended up in business, as CEO and co-founder of Finnegans, a beer company that is the state's 10th largest and the world's first to donate its profits to those in need.
"What I loved most was the ethics, learning right from wrong, and figuring out how to combine my religious beliefs with my daily life. I was very much influenced by Pastor Wold's views on marketing ethics and religion," Ott says. (Pastor Dave Wold, Augsburg's pastor since 1983, was named Campus Pastor Emeritus when he retired in 2013.)
After earning her MBA from St. Thomas in 1996, Ott had ample opportunity to put her beliefs into practice in a career that has ranged widely both geographically and corporately. Her expertise in first direct, then digital marketing and e-commerce has benefitted such companies as Fingerhut, Carlson Wagonlit, Select Comfort, Petco, and ShopNBC, as she moved from West Coast to East Coast and back again to Minnesota.
Now director of marketing analytics at Best Buy, Ott returns to Augsburg annually to share her experience with marketing classes. She is also a fan of class reunions and looks forward to participating in the big one, Augsburg's sesquicentennial. "When we had our 25th reunion, we just picked up where we left off. It's a small school, and you know everyone in your grade."
She has not yet designated where her planned gift will go, though she is considering both science and business. She also welcomes to campus the new Norman and Evangeline Hagfors Center for Science, Business, and Religion, the capital campaign which surpassed its $50 million fundraising goal. Groundbreaking for the building will take place on April 29, 2016.
"Science, business, religion—tying those pillars together is what drives me," Ott says.