Sisterhood had long been the goal of Kathryn Kingsbury, who grew up in rural North Dakota with two brothers. "I wanted sisters so bad! I kept praying to God, but that doesn't always work," she says. Or does it? What she got instead of siblings may well reveal the mysterious power of prayer.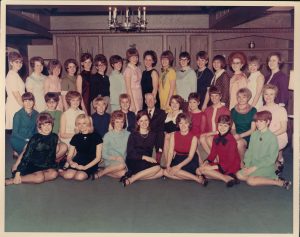 Kingsbury used to sit with a dictionary in that North Dakota kitchen, studying every word of the "Tell Me Doctor" feature in her mother's Ladies Home Journal. Fascinated by all things medical, she first pursued medical technology but eventually found herself in nursing school at Fairview Hospital, one of 33 women in the class of '69. Today she is among the many donors who contribute to Augsburg nursing scholarships through the Fairview Hospital School of Nursing Alumni Association, of which she is the treasurer, database keeper, and indefatigable fan even as health care education evolves dramatically.
The Fairview nursing school, which began in 1916 and ended in 1976, trained nurses in three years. "You couldn't beat a three-year grad. We could function at 100% on day one of our hire," Kingsbury says. The student nurses attended psychology, chemistry, and biology classes on the Augsburg campus and lived together in a dorm since replaced by Fairview's corporate offices. It was rumored that their proximity to the Augsburg boys' dorm across the street created some jealousy among Auggie girls, but what Kingsbury remembers most is the indelible bond linking the future nurses.
"Mrs. Torland, our housemother from Norway, was strict and firm but loving. She was a mother hen who scrutinized our dates and invited us to her house for Norwegian coffee," Kingsbury says. It was a time of penny loafers and skirts at all times on campus, and, on the hospital floor, glass intravenous bottles that required nurses to count each drip (10 or 12 drops a minute, depending on the IV fluid brand).
"It's not quite the same, is it?" the Fairview alumni say when they gather for their annual luncheon, Kingsbury reports. About 1,000 nurses from 38 states and 5 countries populate her database; about 100 attend the luncheon, which, this year, included a table of graduates from 65 years ago. "Oh, they're funny – so strong, adventuresome, and daring," says Kingsbury. "Later grads, who did not live in the dorm, don't have the sense of unity that we did. We were tight."
Sisterhood reigned, but change was inevitable. By the '70s, a four-year Bachelor of Science in Nursing (BSN) became the gold standard, but out of reach for many. In 1996, the Fairview alumni created an Augsburg nursing scholarship fund with proceeds from the estate of Clarice J. (Vaardahl) Laushkin, Fairview class of '35. Ann Good, Fairview class of '70 and wife of former Augsburg board member Mike Good '71, still works three days a week at a chiropractic clinic in Alexandria and has made several donations to the fund.
"We were a very close community," she says of her fellow students. After a decade of work at Fairview, she wanted to go back to school for her BSN but was unable to do so. "Scholarships are so important. I want returning nurses to have the opportunity I didn't have at the time, to be able to go back and get their degree."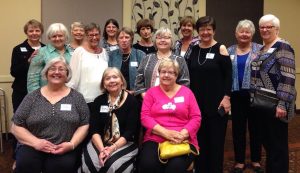 While she recognizes that the Fairview Nurses Alumni Association will eventually die out and is currently archiving its artifacts with the Minnesota Historical Society, Kingsbury is happy that the scholarship program is endowed in perpetuity, though of course new gifts are encouraged. For her, it has been a worthy journey. "I got my sisters—wonderful sisters," she says. "We were there for each other in good times, in bad times, and in between."