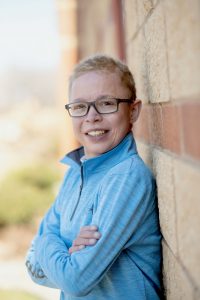 Lori Larson and David Yesnes remember their son Morgan as a vibrant and generous person who loved to connect with others. Morgan valued deepening his knowledge. While studying at Augsburg University, Morgan discovered his affinity for history. He quickly developed an incredible passion for World War II. "There was an event we were at where Morgan talked some guy's ears off for over an hour about history!" his sister Sydney remembered with amusement. Morgan faced daunting challenges with his health, however he didn't let this stop him from living life to its fullest potential. Because of the experience Morgan had at Augsburg, creating the Morgan A. Yesnes Endowed History Scholarship in his memory was an easy decision for David and Lori to make. The family established their endowed scholarship in celebration of the joyous and resilient nature in which Morgan lived his life and in appreciation for Augsburg University's commitment to serve all students, especially those who need financial and specialized learning support in housing and learning for an equitable education. Due to Morgan's physical limitations, the family had to be selective about where Morgan could attend college. "We had to choose a school that allowed for ease of mobility between buildings," Lori recalled. Augsburg was one of the few campuses in Minnesota that had skyways and wasn't overwhelmingly big. "It was also a great location because it was close enough to home but far enough for him to have independence," David added. They knew Augsburg was the right fit when they saw Morgan's face immediately light up when he first arrived on campus.
One aspect about Augsburg Morgan's family remembers with gratitude is the supportive environment Morgan experienced. "The people in the CLASS center were so helpful when Morgan was in school. The accommodations he received helped him be independent… the last thing he wanted was to feel different," Lori shared. This support, along with Morgan's outgoing and caring nature, made it easy for him to find his place. He made friends by attending game nights in the student lounges, going to the occasional football game, and connecting with people in his classes.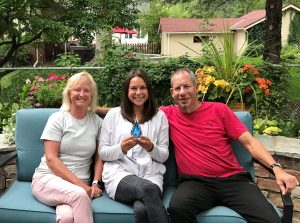 Morgan passed away on April 22, 2020 at the age of 24. Lori, David, and Sydney strive to live their lives in a way that honors Morgan and carries on his legacy of wanting to make a positive impact in people's lives. When reflecting on what they hope their scholarship accomplishes, David shares, "I want to give kids the opportunity to go to school, who might not otherwise have the chance due to financial barriers." "We also want to give students a chance to grow and broaden their knowledge in a educational environment… Really have that college experience and be part of a community," Lori said. The Larson Yesnes family believes that challenges and disadvantages should not prevent a bright future.
There is comfort and healing knowing that their gift is bigger than their family. The students who receive this scholarship will be connected to Morgan in a special way. The important lessons of resilience David, Lori, and Sydney learned through Morgan are something they hope they can pass onto future generations. "Always live life to the fullest and never put limits on yourself and your dreams." Morgan's enthusiasm delighted his teachers and inspired his peers. He lived a full, rich, and compassionate life.