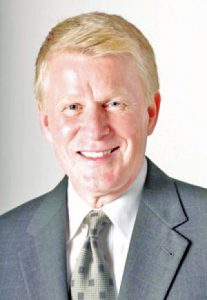 The foundation for the career success and generosity of John Schwartz '67 was laid early, in Lester Prairie, then a town of 1,000, 50 miles west of the Twin Cities. There, long before he pledged a substantial estate gift to fund Augsburg's choral music, he grew up in a musical family, singing and playing piano, pipe organ, and percussion. There, to keep school activities such as student government, sports, band, and theater alive, everyone had to participate. And it was there that his parents seeded his commitment to education, hard work, mutual respect, and philanthropy.
"My father valued education because he never had it," Schwartz says. His father, Norman, was in 8th grade when his mother died in childbirth; he quit school to help raise four younger siblings. But he was ambitious and built a life as a farm implement dealer, bulk propane distributor, inventor, and manufacturer. Buyers for his patented tip-down truck bed came from as far away as Oregon, Schwartz discovered years later while working there.
"When I was in high school, he told me that I should get a business degree because it prepares you for many things," recalls Schwartz. He remembers sitting at the kitchen table one morning while his mother read a "hot jobs" article in the newspaper. "She told me that hospital administration was one of them. So when I took my ACT test and had to put down my future goal, I wrote 'hospital administrator.'" The ACT supervisor saw it and scoffed aloud; formally educated hospital administrators were rare then, and what kind of young person would choose such a career anyway? A determined one, apparently.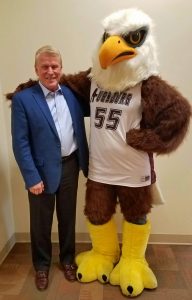 Augsburg College was for Schwartz a natural fit: Lutheran, affordable, well-respected, and his best friend's first choice. Though the diverse neighborhood initially made him nervous—"it certainly wasn't Lester Prairie!"—Schwartz learned to love the downtown proximity, riverfront gatherings, and especially singing baritone in the Augsburg choir. The five weeks they spent touring Norway, Denmark, and Germany during his sophomore year were transformative. Continue reading "Estate Gift Supports Future of Choral Music at Augsburg" →