So, you're thinking about earning an MBA. Maybe you're looking to land that elusive promotion or strike out on your own and take the consulting world by storm. Either way, an MBA might be the first chapter in your success story—and now might be the perfect time to go after what you want.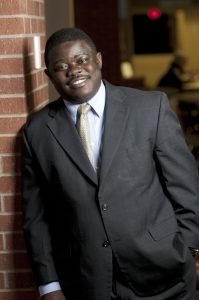 Top business schools across the country are reporting a significant drop in applications, according to a recent study from Kaplan Test Prep. The primary reasons given for the decline in future business leaders include:
Fewer international applicants (31%)
Strong U.S. economy (30%)
Cost of an MBA (17%)
Value of an MBA (13%)
It's difficult for business schools to control the strength of the U.S. economy or the number of international students who might be scared off by America's unpredictable political climate. But, the cost and value discussions are worth examining further because they speak directly to how current and prospective students define the benefits of an MBA.
To that end, we enlisted the help of four business leaders who hold MBAs to dig deeper into the subject and get their opinions on whether or not an MBA is a worthy academic pursuit.
An MBA provides career mobility
Paige Arnof-Fenn is the founder and CEO of Mavens & Moguls, a global network of business consultants who provide strategic guidance to up-and-coming businesses.

"For me getting an MBA was definitely worth it. I went into finance right after college and realized I wanted to switch career tracks," Arnof-Fenn says. "Going back to school allowed me to rebrand myself, try a new area as a summer intern, gain new skills, and build my confidence. For me it was critical for finding work I enjoyed and making the transition smoothly."
In fact, earning an MBA can open doors to some of the most exciting business-related career paths out there. Coursework in statistics, economics, and entrepreneurship help degree holders establish themselves as business experts; while communications, management, and organizational behavior classes teach them to think critically and find innovative solutions to business problems.
"An MBA forces you to deep dive into topics and coursework that greatly broadens your business acumen," says Shaan Patel, M.D., founder and CEO of Prep Expert. "By digging into case studies and working closely with peers, you are forced to develop skill sets and always question how businesses construct and execute their strategy."
Arnof-Fenn and Patel both credit their MBA experience with helping them achieve the career goals they set out to accomplish.
Arnof-Fenn—who spent several years in corporate marketing, helped build multiple startups, and currently leads a global marketing firm—says earning an MBA helped her resume stand out and gave her "credibility as an entrepreneur."
Patel turned his business vision into a successful bid on Shark Tank and now runs one of the world's foremost standardized test preparation platforms. "For my own career, I found that the MBA experience shaped my understanding of strategy and how to execute longer term goals with actionable projects."
Kevin Fleming '14 MBA, MD, was thrilled with the career mobility afforded by an MBA from Augsburg University. "The Augsburg MBA enhanced my critical thinking process, business acumen, and leadership abilities," Fleming says. "A few years after completing my MBA, I was selected to move to London as part of a new Mayo Clinic health venture in partnership with Oxford University. The Augsburg MBA program delivered!"
But, earning an MBA is a weighty decision
While it's possible to create the next Fortune 500 company and make millions of dollars after earning an MBA, frankly, it's unlikely. According to Poets & Quants, MBA holders generally earn a median base pay of around $125,000 and another $25,000 in annual bonuses. The potential to earn more is there, depending on your concentration—P&Q cited a few examples of MBAs who parlayed their academic prowess into starting annual salaries of more than $200,000—but the salary you might make after earning your degree shouldn't be your only consideration.
The fact is, earning an MBA can be expensive. "MBAs, especially those who go to private business schools, can accumulate between $100,000 and $200,000 in debt and expenses in just over a two-year period," according to Investopedia.
The average annual tuition for a two-year MBA program is just over $60,000, but add to that the cost of rent, food, books, and overseas tours and internships (depending on your concentration) and it becomes clear how the total cost of the degree could easily eclipse tuition.
"Business school is a daunting proposition—two years of lost wages combined with about $200,000 in debt," says Alexander Lowry, professor of finance at Gordon College. Lowry holds an MBA from the Wharton School and knows full well the sacrifices it takes to attend one of the "elite" schools. "It took me three years to become NPV positive … and I was working on Wall Street!"
But don't forget: financial aid and scholarships are available in MBA programs, including the Augsburg MBA, so you're not having to pay the full cost on your own.
MBAs aren't just about dollars and cents
Despite the tantalizing and terrifying realities of average salary and student loan debt, the benefits of an MBA may reach far beyond dollars and cents. The network you build among your peers and professors could benefit you throughout your entire career.
In fact, networking has become so important to business success that many MBA programs include skill-building courses and events in their curricula. And, if you consider the importance of referrals when courting clients or attracting top talent, your network becomes an invaluable tool. According to Business Network International, 98 percent of businesses rely on referrals to gain new clients and build new partnerships.
"It is a huge opportunity cost to go back for a degree so it has to be worth your while," Arnof-Fenn says. "I do believe the degree is still relevant for the knowledge you gain but also for the contacts you make."
Laurie Barger '12, '16 MBA, '17 MAL says, "Rooted within the city, Augsburg has made its mark by fostering relationships and providing opportunities for the student population that go beyond classroom lectures. The MBA program brings together professionals from a diverse range of fields and industries, creating an environment cultivated for learning, building relationships and developing in ways that a typical, lecture-heavy program do not offer. With the professors drawing from their personal work experiences, they are able to cater the course to provide context that you can directly apply to your job, giving you the tools and resources to navigate your career."
The bottom line on the benefits of an MBA
Earning an MBA is a big decision that should be carefully considered. While there are hundreds of success stories out there, plenty of money to make, and a countless exciting opportunities to build your network, it's not for everyone.
Kenny Kline is an entrepreneur and managing partner at JAKK Media. He's also a graduate of Columbia Business School who says an MBA is especially worth the time and effort if you fall into one of three camps:
You want to work in consulting, banking, or big technology.
You are sponsored and looking for a two-year [break] from your intense corporate job.
You are looking to grow your network for a very intentional reason.
Be sure you know what you want from the program before you start. It's a challenging road, but it promises payoffs—personal as well as financial—if you're willing to work hard to reach your goal. Just remember: Academic adequacy isn't enough. You need to prepare for true scholarly success.
If you think you're up for the challenge, the decreasing number of applicants means your chance of earning a spot in a competitive MBA program is getting better all the time.
Are you up for the challenge of an MBA program? Explore Augsburg University's MBA or contact mbainfo@augsburg.edu to talk with MBA professionals today.