When applying for entry to a Master of Business Administration program, many candidates get nervous about the interview. You may have considered how to answer the questions the interviewer will ask. But what are the best graduate program interview questions to ask when the script is flipped? Knowing the questions to ask in this interview can help you get the information that equips you to make the best decision for your education and career plans.
What to Expect During the Interview
If you've gotten to the interview portion of the MBA admission process, you've reached the final step of the process. The university has determined you're a prime candidate for the program based on your transcripts, essays, and test scores.
Now, they want to know a little more about you. This is also your chance to get to know more about them and show that you're an inquisitive and motivated student.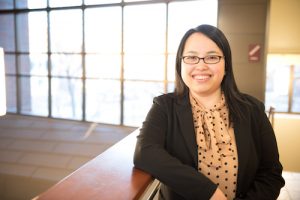 The interview may be 20 to 60 minutes long. Make sure you're punctual and allow yourself extra time at the end of the meeting. You want to be completely present, mentally and physically. If you appear rushed, you might give the impression that the interview isn't important to you.
You may be required to visit the school for the interview. If you don't live nearby, a faculty member, alum, or program director may interview you over the phone or online video conference.

Sometimes, there is more than one step required to complete the interview process. Some schools ask standard questions you can answer in a video recording before conducting an in-person dialogue.
You may even have to prepare a project or presentation for the day of the interview. Make sure you read all the requirements so you follow the interview process seamlessly.
What Questions Will They Ask You?
You'll likely be asked questions similar to those you answered in the essays you already submitted for the application. Typical MBA interview questions include:
Why are you interested in continuing your education?

Why do you want to pursue an MBA?

What

types of MBA

are you interested in?

Why are you interested in this

MBA program

or university?

What skills do you hope to obtain?

What qualifications or experiences do you have that will contribute to the program?

How will this program help you reach your goals?

Tell us about a challenging situation, how you resolved it, and what you learned.
You might be asked some offbeat questions that force you to think critically. These questions—which differentiate the people who are willing to identify crucial issues and look at multiple factors to determine a solution—may catch you off guard:
Why are manhole covers round?

Why is the bus door located next to the driver?

How many airplanes are flying over the United States right now?

Do you consider yourself an ethical person?

What are your New Year's resolutions?
Even if you don't know the answer to these questions, indicate that you understand how to find out the solution by asking strategic questions.
If you're applying for an EMBA program, you will be evaluated differently than someone who is coming straight from college graduation. You'll be asked questions about your résumé and career. Tell a brief story about yourself that summarizes your career trajectory, emphasizing recent positions. Include one or two points that demonstrate your strategic thinking or problem-solving abilities.
Interviewers also want to know how you'll balance school with your job and personal life. Acknowledge that this can be a challenge, and give examples that demonstrate you can handle pressure and take on the additional demands.
Questions to Ask During an MBA Interview
The final question MBA interviewers usually ask is, "Do you have any questions for us?"
The MBA interview questions to ask your interviewer are just as important as your responses to their queries. Graduate schools want to know that you're committed to this path. It helps when they see you've researched their school or program. They will also assess your level of curiosity and analytical skills based on the questions you ask during the interview.
The best MBA questions to ask can set you apart from other candidates who have skills and qualifications similar to yours. Your questions should:
Highlight your strengths

Demonstrate your career goals

Show that you've looked into what the university has to offer

Establish that you consider an

MBA worth your time and effort

Exhibit your passion for this program
Some of the best graduate school questions to ask include:
What were some of your favorite classes?

Can you tell me more about the specific program and concentrations available at this institution?

What is the program's biggest limitation?

What groups or organizations can students in this program access or join?

Do you have a

study abroad program

?

Does your program use business simulations and experiential learning?

What is the best advice you would give to an incoming student?
When applying for an EMBA, you've already been in the workforce for a while; you need to demonstrate the strengths and interpersonal skills you've gained. Don't neglect to prepare EMBA interview questions to ask just because you have confidence and experience in an established job.
The Worst Questions to Ask in a Graduate School Interview
There are some graduate school interview questions you should never ask. Don't waste the interviewer's time by asking logistical questions already addressed on the school's website.
These questions should be considered well before you start applying to business schools:
How can an MBA help my career?

What can you do with an MBA?
Tips for Acing the MBA Interview
Preparation is key. Go to the school's website to find out if they tell you what to expect or what MBA-specific questions they will ask you. You might also search online for articles or forum posts written by previous candidates, which can give you an idea of what the process will be like.

Be authentic and honest. The school has already deemed that you look good on paper. Now, they want to see what sets you apart from everyone else.

Don't lie or pretend to be perfect. Show you have an open mind and a willingness to learn.

Prepare personal examples to reference during the interview. Schools want to see you can apply in practical ways the knowledge you gain.

A strong first impression is crucial to succeeding during the interview process. Show you are unique, you will contribute, and you can adapt to a changing environment. Interviewers want to know about your strengths, weaknesses, and personal and professional accomplishments.

With this knowledge and confidence, you are prepared to make your mark in an MBA interview and advance your career.
Still unsure about your upcoming MBA program interview? Contact mbainfo@augsburg.edu to talk with Augsburg University's MBA professionals who can offer advice from years of experience.