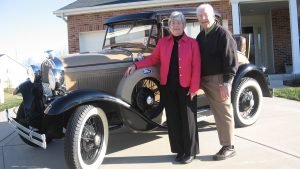 David Egertson and his wife, Edith, never attended Augsburg College, but their family ties and commitment to the Lutheran Church certainly explain their enthusiasm for the place.
"When I was young, I wasn't interested in college, and as it turned out, I did fine without it," says David, a former railroad marketing executive whose extended family included several pastors and one bishop. "The idea of a Christian education meant a lot to my father, but he couldn't afford to attend college. If one of his kids expressed an interest in college, Dad encouraged and helped to send them to Augsburg. Three of my brothers and two of our children went there."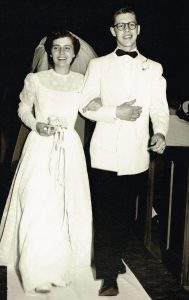 To honor their father's values, David's brother, Darrell Egertson '55, an Augsburg Regent Emeritus, established the Ernest S. Egertson Scholarship in 1992 to provide encouragement and financial assistance to students preparing for a Christian service vocation.
"Christian service was what my dad stood for, and that's what the family wants to honor," says David. "Darrell and his wife Helga were the early supporters of the scholarship, but Edith and I soon became involved. At first we made smaller contributions, but now that we're doing legacy planning, we want to include Augsburg College in our estate. Our Christian heritage means so much to us. We want to pass that along.
"Because of my work, we moved around a lot—we lived in seven cities and 12 different homes. Faith and church are the central focus of our life, so we always got involved with a Lutheran church. We are charter members of the congregation where we now worship here in St. Louis. Edith was the first organist at this church and is still engaged in music, including singing in a church octet," he says.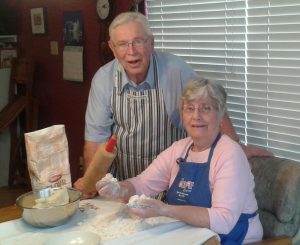 The Egertsons like that Augsburg is located in the heart of Minneapolis, where they once lived, and where students from all walks of life have the opportunity to be exposed to Christian faith and values that may influence them indirectly. "We hope the scholarship will help someone who couldn't go to college otherwise. The idea is to make a difference, and to us, this is a way of spreading the gospel," David says.
The Egertsons also like knowing that years from now, their endowment will change the life of someone they've never met by offering them an education and exposing them to the possibilities of Christian service. As David puts it, "To us, the endowment is a gift that keeps on giving—in perpetuity. That's the beauty of it."