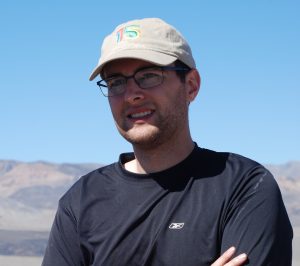 Genocide in Darfur. United Nations peacekeeping missions in Syria. Those were only two of the relevant issues Grant Dasher tackled while on the debate team at Edina High School. But they made a lasting impression.
"Those issues are still relevant today, unfortunately," says Dasher, whose positive experience in the debate world has prompted him to donate $10,000 to endow Augsburg University's Minnesota Urban Debate League. About half of his donation will be matched by his employer.
The opportunity to learn about topics that are both interesting and important to society is just one of the many benefits debate offers, Dasher explains. It also develops critical thinking skills, expands global knowledge, and provides a chance to become active in the school community. As with sports, debating in a league that also promises tournaments, awards, and trophies simply makes it more fun.
"Research suggests that students who debate often pursue higher education and have better outcomes. There's even evidence that debate may foster higher learning potential," adds Dasher, who earned a math degree at Harvard, consulted with the U.S. Digital Service at the White House, and is now a senior staff software engineer at Google. He also notes the positive effects debate has had on his career, as it has helped him work through issues, manage people, and articulate ideas clearly.
After graduating from college, Dasher became involved in Boston's Urban Debate League, where he enjoyed meeting with and coaching the students as well as judging the debates. Now a resident of the Bay Area, he wanted to extend the same opportunities to students in his home state.
Dasher has fond memories of his debate coach, Joe Schmitt, a labor and employment attorney at Nilan Johnson Lewis, Minneapolis. "He was a great coach. Although we had good relationships with our parents, he was a second father figure to all of us on the team. And we were pretty successful," says Dasher, who won the state tournament with his partner. "He taught us learning skills and how to be effective. He also taught us how to use debate to become a better person. It was not just a competitive thing."
Both Dasher and Schmitt are strong supporters of Augsburg's MN UDL program, which debuted in 2004 and now supports more than 900 students at 39 partner schools across the Twin Cities. Led by executive director Amy Cram Helwich and faculty advisor Robert Groven, an Augsburg communication studies professor, the MN UDL boasts a 100 percent on-time high school graduation rate and 99 percent college acceptance rate among its debaters. The Augsburg Promise Scholarship also offers incoming first-year students full tuition if they have debated for three or more years, have a GPA of at least 3.25 and an ACT score of 20 or more, and are eligible for a Pell Grant.
"Debate is really valuable to people. I have seen firsthand the impact it can have on kids," Dasher says. "I wanted to help the kids in Minnesota, both in rural areas and in the Cities, have that same experience I have had and seen."