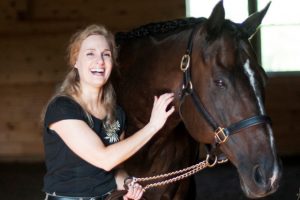 Tamra (Pederson) Pyrtle '86 had a love for science and math that went well beyond practical uses for the subjects. She excelled in school, and later, in her career. Yet Tamra always made time for the fun side of science and math.
At an early age, Tamra developed a talent for playing the piano, despite not possessing a natural ear for music. However, she did have a methodical mind that allowed her to do well in mathematics. And as music and math are close cousins, she developed that musical talent through piano lessons and diligent practice. Tamra played Scott Joplin's The Entertainer for her piano recital and finished without making a single mistake, earning her a solid round of applause.
When it came time to choose a college, Tamra had her choice of St. Olaf, Concordia, Gustavus Adolphus, and Augsburg, among others. Like many of Augsburg's students, Tamra chose Augsburg in part for the community atmosphere. She felt the campus vibe at Augsburg fit her personality better than any other college.
At Augsburg, Tamra blossomed. Chemistry was her first academic love, mathematics was second, and German was third. The faculty at Augsburg, particularly Arlen Gyberg and John Holum, were inspirations for her thirst of knowledge. Tamra was encouraged to pursue a chemistry major based on the American Chemical Society standards for a bachelor of arts graduate. This was a great challenge, particularly for a student with a double minor in mathematics and German. But Tamra's persistent nature helped her earn a Bachelor of Arts in Chemistry, graduating with honors in 1986.
"Obviously she was not afraid of a challenge. There is a saying of which she was particularly fond. It went like this: 'Go ahead, underestimate me, that will be fun,'" says Brett Pyrtle, Tamra's husband.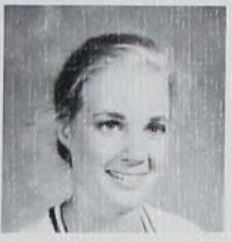 Tamra's exceptional knowledge wasn't always reserved for schoolwork. One night in 1983, she and her friends convinced members of the Augsburg football team to carry a Volkswagen Beetle into the student center. Tamra was able to direct the crew so they could do this without taking the doors off the entry. The geometry of this feat was lost on the maintenance staff, who had to remove the entrance doors to get the vehicle back out.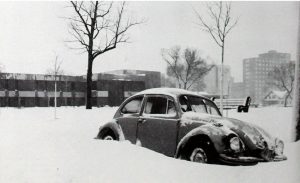 Tamra enjoyed using her science skills in the kitchen. She was a scratch baker and would purchase pumpkins and process them to make pies. She preferred working with raw materials so she could control the process to the fullest extent. Her family still fondly remembers her superb home-made pizzas, which were made entirely from scratch.
Tamra honed her skills from the ground up. In her first professional job, she was hired as a lab supervisor for Buckbee-Mears-St. Paul. She was the first college graduate to hold the job, and learned quickly how to balance her book knowledge with the fast-changing demands of metal etching production. She also learned how to stand up for herself in a plant where she was the only woman in technical management.
After that role, Tamra broadened her skills by mastering the use of HPLC, ICP-MC, and GC instrumentation in a consulting lab, before being hired by Innovex to supervise the etched metal operations in Litchfield. She was tasked with specifying, designing, and supervising the construction of an onsite analytical laboratory, as well as training lab support to help operate it.
Tamra shifted careers to science education for a few years, teaching AP Chemistry at Robbinsdale and Benilde-St. Margaret's high schools, then returned to the lab as a quality assurance analyst for Paddock Laboratories, a pharmaceutical manufacturer in New Hope. She worked nearly a decade for this firm, was promoted twice, and earned her American Society for Quality (ASQ) designation as a Certified Quality Auditor.
In 2012, Tamra moved from pharmaceuticals to medical devices, joining Medtronic's Neuromodulation division as a Senior Quality Engineer. She was quickly promoted to Principal Quality Engineer and developed a reputation among her colleagues as the go-to resource for tough quality engineering and analytical challenges.
Despite her technical jobs, Tamra continued to maintain the fun side of science and particularly loved how science and nature intersected. Growing up, she coveted the opportunities to visit her grandparents' farm to be around the dogs, calves, and cows. She also loved visiting her uncle's horse.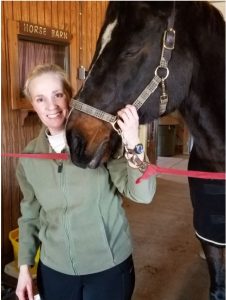 "It was not really a surprise when she sold her collector car to buy a horse. And what a horse it was! A thoroughbred with a blood line to the 1978 triple-crown winner 'Affirmed' whose given name is 'One Smoother Talker,' also called Bravo," says her parents.
Tamra learned as much as she could about veterinary care and medicine. She regularly administered Bravo's shots and saw to it that he had regular visits from his chiropractor, veterinarian, and farrier.
"The communication between Bravo and Tami was something special. They would have conversations and both knew full well what the other was saying. Bravo would perk up when he saw Tami coming, he even recognized her vehicle. They had a ritual when together that both depended upon. Bravo was a 1,200 plus pound pet!" says her parents.
Establishing a Lasting Memorial to Tamra Pyrtle
On December 13, 2018, Tamra passed away at the age of 55 after battling cancer for more than two years. She left behind her husband of 24 years, Brett; her parents, Wayne and Lynette; her brother, Carey Pederson '88; and her sister, Kristin (Pederson) Merkel '91.
For her family, choosing a way to honor their memory of Tamra was a difficult task. She was far too young when she passed away, and she was at a point in her life where recruiters were seeking out her extraordinary knowledge and skills.
"All three of our children are Augsburg graduates, and our family ties to Augsburg run deep," said Wayne. "Augsburg was a significant contributor to Tami's success. We wish for other students to have the opportunities Tami had, and what better place to provide some assistance than at Tami's alma mater."
Wayne and Lynette wanted their children to have the freeing experience that a solid values-based education can provide. Tamra was the first in their family to do so.
"I knew from playing with her and watching her play that she was uniquely talented and creative. She was not one to back down from a challenge – in a good way. She studied hard and earned every A in her classes, which in high school were mostly college preparatory. She took the hard classes and excelled in all of them. That, in turn, earned her a membership in the National Honor Society. She graduated salutatorian in her class of about 700 people."
Wayne and Lynette Pederson, along with their son-in-law, Brett, established the Tamra Lynn Pederson Pyrtle Endowed Scholarship at Augsburg. This scholarship will be used to support students interested in pursuing a major in chemistry and who maintain a minimum GPA of 3.0.