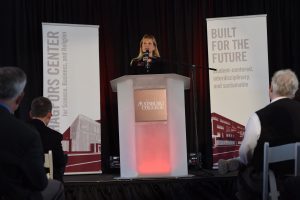 Karen (Miller) Durant '81 grew up just 4 miles from Augsburg.
"My parents met at a Swedish Lutheran Church that I then attended with my entire extended family. I was four when I started playing the piano and then became a church organist at the age of 12. My parents did not attend college. That makes me a first generation college graduate. I paid my own way through school with the money I made as an organist and from working two additional part-time jobs."
The discipline and work ethic that allowed her to pay her way through to an Augsburg degree informs every aspect of Karen's life. She recently retired from a distinguished career in business, most recently as Vice President and Controller of Tennant Company.
"Given the way I got to Augsburg, you may have assumed I majored in Music, but I majored in Accounting with a minor in Economics. There are more similarities between music and accounting than you may think. There is a lot of counting involved in both, but less obvious is the balance one must find between creative expression and rules. Great musical masterpieces are written in a certain key and have a certain time signature. In my career as a financial executive I became known for my creativity and technical knowledge."
Karen brings this distinctive expertise to her work as chair of the Audit Committee and vice chair of the Finance Committee of the Board of Regents. It's in these roles that she's come to understand the intricacies of finance within higher education.
"When I joined the Board of Regents in the fall of 2011 I got to see what happens behind the scenes. I worked on the audit and finance committees and went through the financials in great detail. It's really a bird's eye view. Sometimes we have to make tough choices. Getting the CSBR campaign completed has done so much for our momentum."
"I want to see that momentum continue to grow."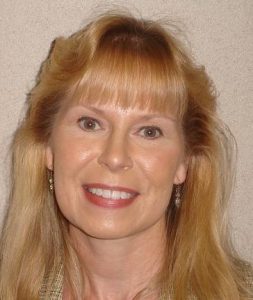 That's one reason she decided to participate in building the endowment of Augsburg by making an unrestricted cash leadership gift to Great Returns: Augsburg's Sesquicentennial Campaign. Great Returns will support Augsburg's mission by securing gifts to strategic priorities including endowments, distinctive faculty, and key programs.
"My career in finance coupled with my deep knowledge of the university is how I came to learn the importance of unrestricted cash giving. This type of gift provides the highest level of financial flexibility because it not only grows the endowment, it also benefits Augsburg's overall financial position. I'm completely comfortable and confident that the University will use the money in the most effective way for years to come."
One reason Karen is so enthused about the future of the University is because of the core values that brought her to Augsburg in the first place.
"When I first arrived on campus, I came knowing through my Lutheran faith that all are welcome. The whole campus has always expressed our Lutheran identity and that all are welcome. Augsburg has evolved and changed to meet the needs of diverse populations. By successfully finding that balance of individual identity and all are welcome, Augsburg continues to be a healthy and relevant institution. It's something very special."
In making this gift to Great Returns, Karen is matching the level of commitment she made to the Hagfors Center for Science, Business, and Religion campaign.
"I have the utmost faith and confidence in Augsburg University and I trust they will manage all unrestricted endowments in the most effective way for all the years to come. Augsburg is one of the best investments in higher education today. It is a great investment in the future."
Karen Durant is a financial executive and has been an Augsburg Regent since 2011.