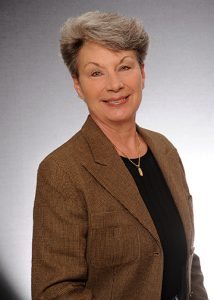 Kris attended Augsburg carrying on a family tradition of Auggies majoring in Psychology. Her parents Jim E. Peterson '50 and Gladys M. Dahlberg '52 met at Augsburg, fell in love, and were married after Jim completed seminary at Luther Seminary.
"I remember my first week at Augsburg I called and said I want to come home. I missed my mom's home cooked meals, I hated living in the dorms. My dad said no, you have to live there at least one year and have that college experience and then you can decide next year. He was right. Two weeks in I absolutely loved it," says Kris.
Kris pursued a career with the airline industry for many years. Then in 2009, she left to pursue a career in real estate with faith-based company Keller Williams. Faith has always been important to Kris and her family. Kris's grandfather, uncle, and great-uncle were also Lutheran ministers.
"My parents tithed 10% regardless, before food or anything else. That was instilled in me very young. To the church, Augsburg, etc. In order to keep things running, they need money. I think it's important for all alumni to give at any level. You don't need to give $25K. Even $20 is important. If everyone gave that much, think of what that adds up to," says Kris.
Over the years, Kris has continued to stay involved with Augsburg, serving on the Board and Augsburg Women Engaged Advisory Council. And now she has established a new scholarship – the Kristine Pearson Endowed Scholarship – to support women becoming ordained ministers in the Evangelical Lutheran Church of America (ELCA).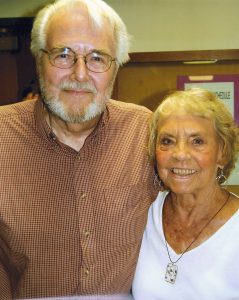 "My parents have a scholarship at Augsburg in memory of their parents, in Physicians' Assistant studies. As I was doing estate planning I was thinking about where I would want some of my money to go. Augsburg means a lot to me because I'm an alumna, but also because my parents met there," says Kris. "I'm an ELCA delegate to my church, we have a female bishop which I love, and we don't have enough women going into seminary."
Kris hopes her scholarship will help students overcome the financial burden of a higher education. She also hopes her scholarship will encourage others to think about endowing scholarships – now or as part of their retirement or estate plan.
"Thankfully we have those that can give big gifts and we need them, but in order to serve our students, we need everyone to participate. My generation, the Boomers, are not the tithers our parents were. But I think we need to get back to giving more. I would encourage people to look at what $20/month would look like in their budget."
"I love Advent Vespers. I've been going for 30+ years. This year, we're not going to have Vespers, Velkommen Jul, and some of those things that rejuvenate us as an Augsburg community. So I would encourage people to take some time to go back and study the history of Augsburg and how Augsburg was founded, the campus, Murphy Square, and Luther Seminary's affiliate history with Augsburg and be proud of the fact that you are part of a great institution."