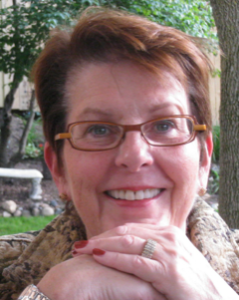 Carol Seiler's personal mission is to contribute to the greater good. Whether this is through her job, through volunteer work, or through donations, she feels she must contribute through all aspects of her life. Her Augsburg experience, particularly in her undergraduate courses, affirmed this. 
"I always need to feel like I'm contributing to something. I think we would all like to leave the world a better place," she says.
Carol has been supporting women's organizations since the 70's. Having a service frame of mind is something she remembers from an early age, and something she learned from her father through his involvement in their local government. 
When she graduated from high school, Carol was not encouraged to go to college. Instead, she was told what many women were told in that time: become a nurse, a secretary, or a teacher. But Carol wanted more. After working for many years at Honeywell, she wanted a change.
"I just woke up one morning and decided it was time [to go to college]. I looked at a few schools and found Augsburg. Augsburg was perfect for me because it was urban, diverse, had a small campus, classes were available nights and weekends, and I liked the curriculum. Once I stepped in a classroom I didn't want to leave."
Carol joined Augsburg's Weekend College and earned her Bachelor's Degree in Communications in 1990. She continued at Augsburg to earn a Master's Degree in Leadership, graduating in 1993.
"The whole experience was really life changing. That's why I want to leave this gift so that other people can have that experience. Especially women, and especially women of color who are historically underserved."
Carol is gifting a portion of her estate to the Augsburg Women Engaged Endowed Scholarship.
"I want to leave my estate gift to an organization that's going to do good things in the world. I had such a wonderful experience at Augsburg and to help give someone else that opportunity is very rewarding."
When asked what she wishes to pass along to future generations, Carol said to never stop learning. 
"Recognize and acknowledge your value in the world."
Carol worked for Honeywell for 35 years in their human resources department and credits Honeywell's excellent education benefits for her success. She hopes that her estate gift will enable young women in the future to earn a degree and follow their passions.