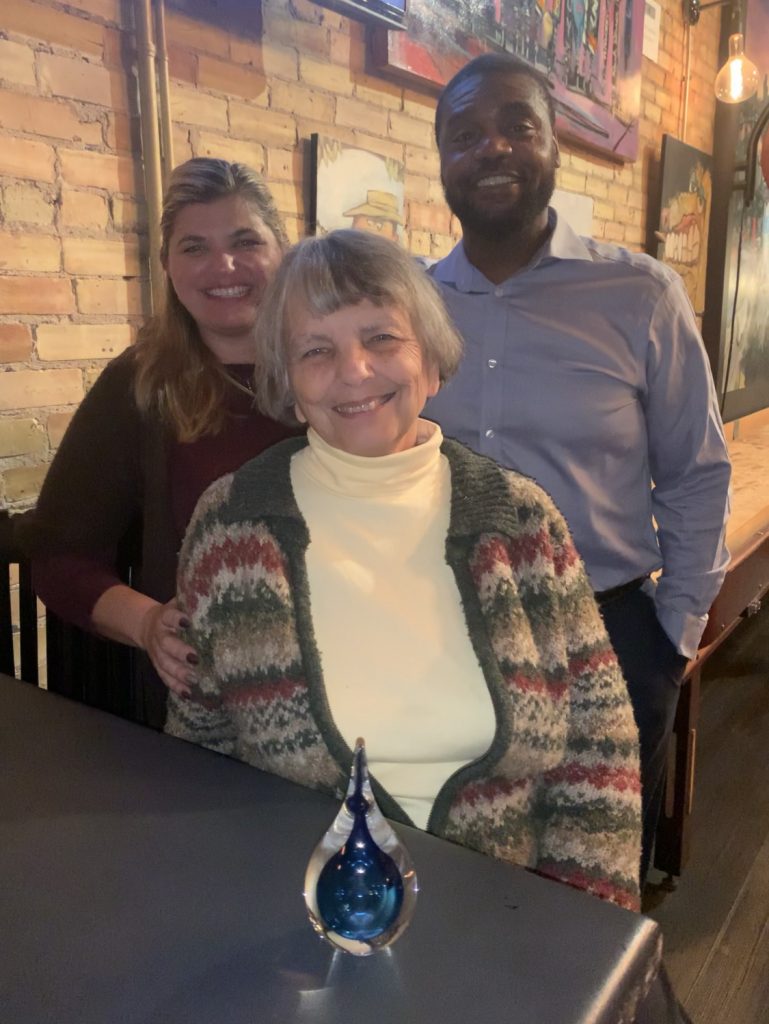 Augsburg is proud to announce a new endowed scholarship has been set up by Auggie friend Betty Shaw, in honor of her daughter: The Laura Shaw-Wright Scholarship for Students with Dyslexia and Reading Disabilities
Betty Shaw and her late husband, Earl, had four daughters. Their daughter, Laura (Shaw) Wright, attended Augsburg in the early 90's, graduating with honors in 1996 with a B.A. in Studio Art, and a B.S. in Social Work. 
Laura has lived with severe dyslexia her entire life. She credits the supportive, affirming, and encouraging faculty, staff, and learning environment that she experienced at Augsburg, along with the support services provided by the CLASS office, as being integral to her positive, successful college education and experience.
It is for this reason that Betty – with the encouragement and support of Laura and her husband Alfonzo "Al" Wright '97 – would like to establish The Laura Shaw-Wright Scholarship for Students with Dyslexia and Reading Disabilities. The goal of this endowed scholarship will be to help provide access to an Augsburg education for students who may be challenged with dyslexia or other reading disabilities. The scholarship will be awarded with preference given to those students with dyslexia who utilize the CLASS office to address the challenges that their reading disability may otherwise impose on their ability to successfully learn and achieve success in their academic endeavors.
Thanks to the supportive environment she found at Augsburg, Laura went on to a successful career teaching art in the Burnsville Public School District and then South Washington County in Woodbury. Laura and Al met at Augsburg their freshman year and are now married and have two daughters, Lilly and Stella.
Betty, Laura, and Al were presented with a Water Droplet in late October as a thank you establishing a new endowed scholarship. Augsburg is sharing these original Water Drop sculptures with the first 150 benefactors who choose to invest in an endowed scholarship, whether that investment is in a new endowed scholarship or a gift towards an established endowed scholarship.
Betty finds great joy in what she calls "paying it forward."
"It makes me somewhat uncomfortable when people thank me for making a gift or supporting a cause," says Betty. "I believe it's a privilege to join in the work of a place like Augsburg, and it brings me great joy to know that I can help make it possible for future students to have the kind of education that Laura and Al had here at Augsburg. I truly believe that it is in giving that you receive…I have experienced that my whole life!"