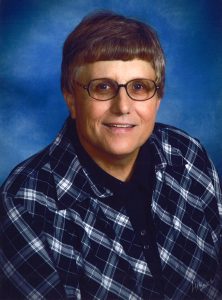 Basketball has played an important role in Patricia (Patty) Piepenburg's '69 life. In her small hometown of Grove City, Minnesota, Patty discovered her natural athleticism. "I grew up pre-Title IX, so the only exposure I really had to sports were through intramurals and gym class," she shared. Her high school team was organized through the Girls Athletic Association (GAA) where she and her teammates had to work hard to find other teams to play. They eventually convinced their advisor to play a neighboring town. In Patty's words, it could be more accurately described as "scheduling a time two schools could get together and do intramural activities." At the time, the rules were completely different for women's basketball. It was played on half the court and each team had 6 players. Nonetheless, Patty fell in love with the game.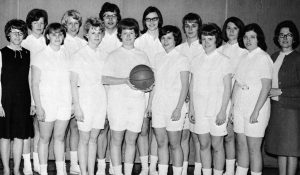 While she was a student at Augsburg, she participated on the Auggiettes women's basketball team. During her four seasons, the team only lost four games, and were completely undefeated her junior year. She was also the leading scorer her last two years in school. A big part of the team's success can be attributed to Patty's coach at the time, LaVonne Johnson Peterson, or Mrs. Pete, more affectionately. "She was a great teacher and friend. She played a big factor in me staying at Augsburg all four years," Patty shared.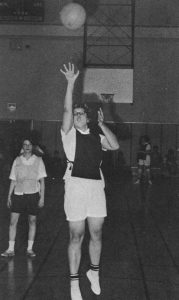 Patty graduated with a degree in Physical Education in 1969. She taught and coached various grade levels in Atwater, Minnesota while also working double time to help her dad with their family farm. "There came a point where I was just burned out and couldn't do both anymore," Patty reflected on deciding to leave coaching and teaching after over 30 years. The family farm, conservation, and wildlife remain an important part of Patty's life – she has even won awards for her conservation projects!
In 2011, Patty was inducted into Augsburg's Athletics Hall of Fame. Although some of her teammates were inducted several years earlier, Patty wanted to be retired when she accepted the honor. "A hall of famer is someone who not only contributed to the sports while they were in school, but it should also reflect what they went on to do after college," she said. "I felt like I needed to earn my place."
Patty has given a generous gift to help update the Si Melby Women's Locker room. The dedication will take place in October during Augsburg's Homecoming Week and All-School Reunion, where Augsburg will celebrate the 50th anniversary of Title IX. When reflecting on what inspired this decision, Patty shared, "Trying to figure out your estate plans is difficult when you aren't married and don't have kids… you want to channel it to where you think someone made a difference. I chose the women's locker room because I would love to see a legacy." The advice Patty has for current and future generations of women athletes at Augsburg is, "Always be prepared, be yourself, and willingly accept opportunities for leadership."