With the support of Augsburg University's Equity and Inclusion Initiatives, Augsburg PA program is proud to announce our 3 PA Graduate Fellows for 2021-2022!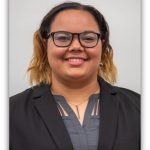 They are Miranda LaCroix, Merari Morales Rosales, and Brandon Young, Class of 2021.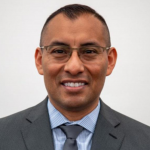 The fellowship is an opportunity for recently graduated, diversity-minded PAs to grow their leadership and teaching skills in a hands-on classroom setting during the time between graduation and clinical practice.  The Graduate Fellow will be supported financially to work with the PA program to become mentors and role models to current PA students and PA faculty, reaffirming and growing our culture of equity, inclusion and diversity. 
We are very excited to have Miranda, Merari, and Brandon as our Augsburg PA graduate fellows for 2021-2022! We look forward to supporting their fellowship endeavors.