The Augsburg PA Department is proud to continue our fellowship program for the third year as we help develop a more inclusive working and teaching environment for recent PA graduates from the larger metro graduate programs. We are proud to welcome back one of our most recent graduates for the fall, and a new face from St. Kate's to join us in the spring. Our fellowship will allow our new faculty to continue developing professional skills while they work towards earning certification and stepping into the professional world. The fellows work alongside faculty to collaborate and learn about the principles of teaching, especially using more inclusive teaching materials that help represent a more diverse patient population. They also work with our students by lecturing, assisting in the skills lab, and facilitating discussion of case studies. Ultimately our fellows will serve as mentors to our students and a bridge between students and faculty. We hope to see them grow, become mentors, preceptors, and future faculty.
Our fall fellow, Alejandra Soto, graduated this past fall in 2023 from the Augsburg University PA program after obtaining a BA from Case Western Reserve University. She has had experience in the past with mentoring and tutoring, as well as with research. She is driven to provide care for marginalized and underserved communities. When reflecting on the diversity of the students, and the patients around her, she noted: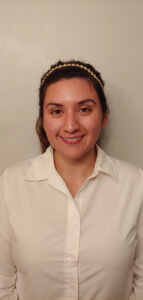 "I further see the importance of having these necessary conversations as there is still a mis-representation of marginalized groups in healthcare and biases towards patients. Everyone goes through different experiences in life, therefore it is important to be able to celebrate and share our differences to foster an open and welcoming environment to diversity that will ultimately help us become culturally competent, well-rounded individuals and provide better care to our patients."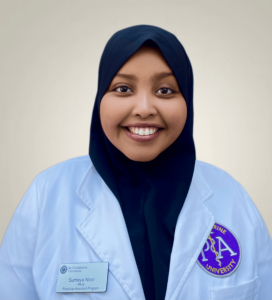 Coming to Augsburg in the Spring of 2024 is Sumaya Noor. Sumaya Noor is a first generation Somali-American, born and raised in Saint Paul, MN. She is currently a PA student at St. Catherine University, graduating in December 2023. She completed her undergraduate degree at the University of Minnesota in 2020, where she studied Human Physiology and Leadership. In addition to medicine, Sumaya is passionate about education, community service, public health, and DE&I. In her free time, she enjoys hiking, listen to podcasts, reading, and spending time with family and friends. She is very excited to start at Augsburg University as a fellow in January!
We are happy to welcome them both this year as we get into the swing of our cohort's academic phase!