---
It is required by an immigration law that first-year F-1 students, J-1 students, and scholars must attend the International Student Orientation. Augsburg Intentional Student Orientation provides essential information to assist new international students and scholars to acclimate into the Augsburg community and make the successful cultural and academic transition into the new settings.
The Orientation takes place in both fall and spring semesters before school begins. Activities and topics you can expect during the Orientation include the following:
Legal document check-in
Placement Assessment for F-1 students: Writing, Michigan Assessment, and Math
Information about the International Student Organization (ISO)
Health Insurance Regulations
Overview of AugNet Account & Moodle
F-1 and J-1 Visa Regulations
Campus Tour: Interactive campus map and tour
Introductions to the Center for Wellness & Counseling
Campus and City Street Security
Policies related to On-Campus Living
Overview of Augsburg Policies and Activities
Intercultural Communication and Adjustment
Minneapolis Public Transportation: Light-Rail adventure + Auggie Passes
---
PLAN YOUR TRAVEL: IMPORTANT INFORMATION
The United States Administration ended the COVID-19 vaccine requirements for international air travelers at midnight on May 11, 2023, the same day that the COVID-19 public health emergency ended.
This means starting May 12, 2023, noncitizen nonimmigrant air passengers no longer need to show proof of being fully vaccinated with an accepted COVID-19 vaccine to board a flight to the United States.
---
IMPORTANT DATES: Fall 2023 — Spring 2024
Once you have your travel plans in place, please fill in your Arrival and Orientation Form due December 1st, 2023.

---
FALL 2023 MANDATORY INTERNATIONAL ORIENTATION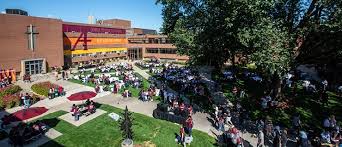 GROUP A

 — ORIENTATION
You belong in

GROUP A

if you are a:
new

FIRST-YEAR

 (F-1) incoming international students;
new 

TRANSFER

 (F-1) undergraduate international students;
new BSN (F-1) adult undergraduate students; OR
new EXCHANGE STUDENT (J-1) from one of Augsburg's partner institutions.
The MANDATORY Orientation schedule for GROUP A is as follows:
AUGUST 22         |  International Orientation (First Year Students + Transfer Students)
AUGUST 23 – 26  | Continued (Domestic) Orientation and Auggie Days
---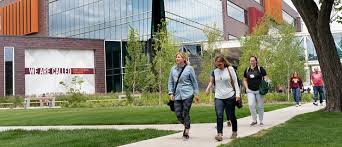 GROUP B

— ORIENTATION
You belong in

GROUP B

if you are a: 
new GRADUATE STUDENT
transfer GRADUATE STUDENT
Your orientation will consist of a MANDATORY one-on-one  appointment with the Admissions Office (Wendy Assal). The ISSS office will also attend this meeting to inform you about our office and the support you will receive while studying at Augsburg.
* There WILL most likely be a separate orientation planned by your department. You will received this information directly from the department or one of your professors.
---
If you have any questions please contact isss@augsburg.edu.