Augsburg University's PA Program Proudly Adds 2 New Fellows to Our 2022-2023 Year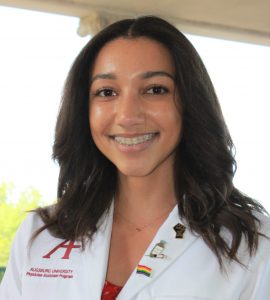 As a part of our Equity and Inclusion initiatives here at Augsburg University, we are proud to welcome two of our graduating students back as Fellows for the 2022-2023 year. Ashley Schleh and Katie Schmitz are awarded the opportunity to grow their skills as mentors and PAs in the time between graduation and clinical practice. This fellowship aims to address some of the inequities in the medical field and PA education by supporting diversity focused PA graduates to become mentors, preceptors and hopefully future faculty. It is an opportunity to help foster a culture that inspires diversity and inclusion of new and current students and to help them navigate their journey to become a PA.
Our graduate fellow program allows recent grads the opportunity to learn about the principles of health professions education from the PA program's faculty and staff directly. They will also assist the current cohorts through mentorship, lecturing, assisting in the skills lab, and facilitating discussion of case studies. They will also provide important feedback on how to make our program and curriculum more inclusive and supportive of all students and the diverse populations they will serve.
When expressing interest in the program and its goals, Ashley Schleh mentions:
" I recognize the importance of creating and maintaining a culture of inclusiveness collectively within our program. I truly believe that education and overall understanding of the importance of diversity and inclusion is vital to the creation of empathetic and culturally competent clinicians."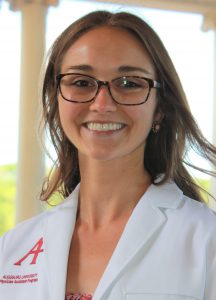 Katie Schmitz states in her application that she would like to continue fostering diverse environments as she looks into her future of clinical practice, preceptorship, or even as a possible faculty member. She notes:
"…a genuine passion for medicine and learning coupled with sincere empathy is what transforms a strong student into an outstanding clinician. It has been a gift to receive the title of 'lifelong learner' and would be a privilege to leave behind a mark of gratitude through serving as an Augsburg PA Graduate Fellow while continuing my education."
Augsburg University's PA Program looks forward to having Ashley and Katie join our faculty and staff as they grow and work alongside the academic cohort.