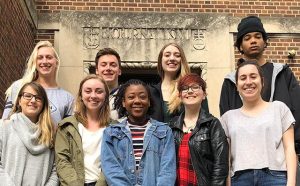 University of Minnesota journalism students identified Augsburg's StepUp program as a role model, according to a MinnPost article.
The StepUP Program at Augsburg strives to help students champion lives of recovery, achieve academic success, and thrive in a community of accountability and support.
"As soon as you start to look for recovery colleges, you see Augsburg because it is such an exemplary model," U of M student Alex Wittenberg told MinnPost.
Tamarah Gehlen, StepUp's director, said in the MinnPost story that the need for the program is demonstrated and it's working. "We have produced wonderful results."
Read the full story at MinnPost .