Gina Torry takes helm of global forum on Oct. 1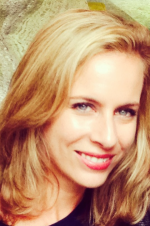 MINNEAPOLIS – An international peace-building expert with extensive experience in United Nations security-related initiatives and policy development in gender issues, mediation and cease-fires will lead the Nobel Peace Prize Forum beginning Oct. 1. Augsburg College, with its academic partners the University of Minnesota's Humphrey School of Public Affairs and the School of Public Health, today announced the appointment of Gina Torry as executive director of the NPPF.
"Gina's experience, combined with her strong passion for peacemaking, will allow her to build on the Nobel Peace Prize Forum's national and international programming and relationships," said Augsburg College President Paul Pribbenow. "Together, we will strive to realize the Forum's mission to inspire peacemaking by exploring the life and work of Nobel Peace Prize laureates and its long-term goals to foster international dialogue on peace and engage students and the wider community in the process of peace building with national and global leaders."
Torry has worked closely with the UN, its member states, regional organizations, women's civil society groups, and networks worldwide. She most recently served as executive director of the Peace Research Endowment, the North American presence of the Peace Research Institute Oslo. Prior to that, Torry worked for several years with the UN Department of Political Affairs Policy and Mediation Division.
Torry, in collaboration with international mediators and mediation experts, finalized the UN DPA "Guidance for Mediators: Addressing Conflict-Related Sexual Violence in Cease-Fire and Peace Agreements."
"Gina's work as a leader and guiding voice in the protection of civilians in cease-fire and peace agreements is significant for individuals, families and communities around the world," Pribbenow said. "It is this work of hers that is shaping – and will continue to shape – how our world sees and deals with crimes related to conflict-related sexual violence and other methods and tactics of conflict being waged against the civilian population in warfare.
"The term 'sexual violence' was almost entirely absent from cease-fire and peace agreements prior to Gina's work with the UN. In fact, the term showed up only three times in the history of these agreements. But because of her leadership and work, the term has been included in the last three cease-fire agreements brokered by the UN. We couldn't be more pleased to have her join our community."
Torry is former coordinator of the NGO Working Group on Women, Peace and Security (2005-2008), and has authored several publications including, "Financing Inclusive Peace and Security for Women in Nepal: From the Comprehensive Peace Agreement to the Nepal Peace Trust Fund" (2010, EC/UN). In 2007, Torry was invited, as coordinator of the NGO Working Group, to address the UN Security Council in an Open Debate on women, peace and security. Torry holds a Bachelor of Arts in comparative literature and political science from the American University of Paris and Master of Science in gender studies from the London School of Economics and Political Science.
About the Forum: The NPPF is a premier international event designed to inspire peacemaking. Now in its 27th year, the Forum studies the work of Peace Prize Laureates, and deeply explores questions of peace and conflict. The program is housed at and coordinated by Augsburg College in partnership with the University of Minnesota's Humphrey School of Public Affairs and the School of Public Health. It was founded in 1989 as a unique partnership between the Norwegian Nobel Institute and five Norwegian-American colleges – Augsburg (Minneapolis), Augustana (Sioux Falls, S.D.), Concordia (Moorhead, Minn.), Luther (Decorah, Iowa) and St. Olaf (Northfield, Minn.)