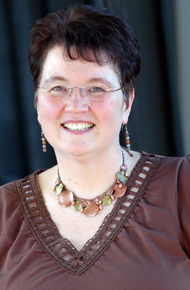 Bridget Robinson-Riegler, cognitive psychology professor at Augsburg College, was included on a list of 10 "must-take" psychology professors in the Twin Cities.
Robinson-Riegler began her teaching career at Augsburg in 1994. Students describe her as firm-yet-fair, kind, and intelligent. She said she is thankful to have been a part of the list and that she draws her inspiration from students.
"I am so grateful to the Augsburg students who inspire me and remind [me] every day how truly lucky I am," Robinson-Riegler said.
Robinson-Riegler is skilled at making complex psychology concepts comprehensible for a general audience. She recently contributed to one of WCCO's "Good Question" segments about memory in the human brain.