Center for Science, Business, and Religion reaches goal a year ahead of schedule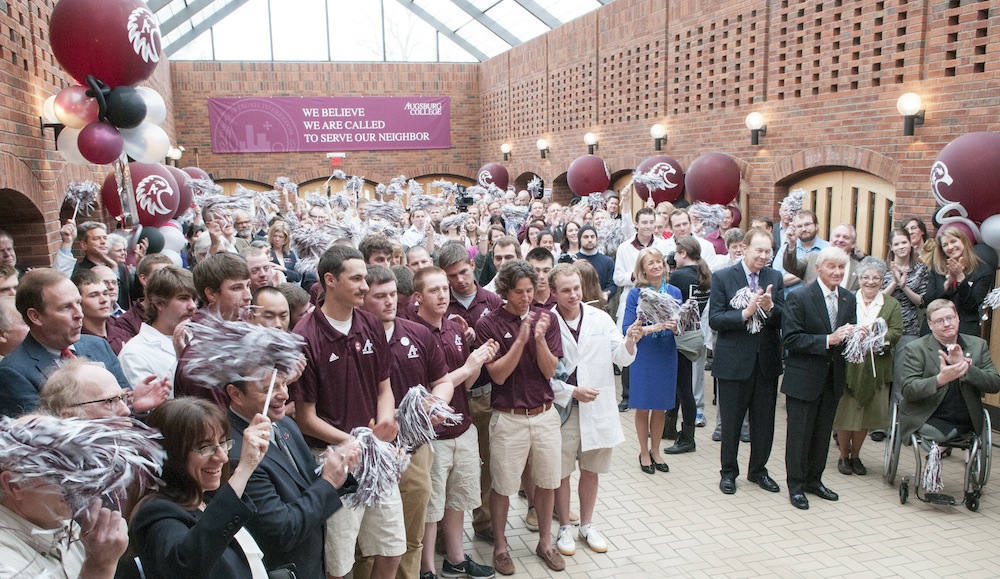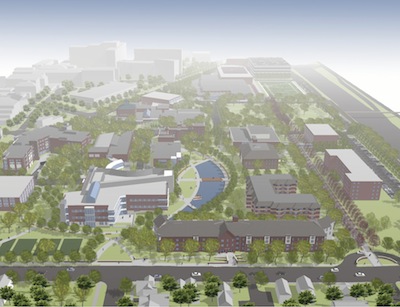 (MINNEAPOLIS/Updated 4:06 p.m.) – Augsburg College today announced the successful completion of a $50 million capital campaign for a unique, interdisciplinary academic building that brings together science, business, and religion. The campaign, the largest in the College's history, met its goal a year in advance of the original schedule.
"Succeeding in today's world requires an ability to thrive in a world that no longer has fixed boundaries," said Augsburg College President Paul C. Pribbenow. "That is why Augsburg College is building the Center for Science, Business, and Religion—a place that will support every student in their journey of vocational discernment and pursuit of careers in teaching, civic leadership, service to the church, scientific research, law, medicine, privately owned startup companies, and large corporations."
With the $50 million campaign fundraising milestone achieved, the Augsburg College Board of Regents today passed a resolution to proceed with the next stage of architectural and construction design for what will be the College's state-of-the-art, signature academic building. Once that work is completed, later this year, the Board will consider approval of the timeline for groundbreaking on construction.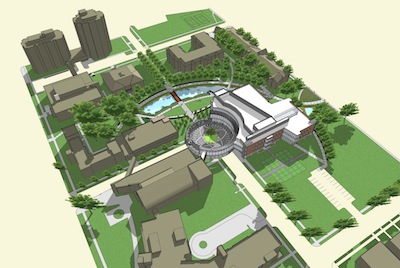 "There is a popular saying: 'It's amazing how much can be accomplished if no one cares who gets the credit,'" said National Campaign Chair Mike Good '71. "This is true of all who contributed time, talent and treasure to this campaign. Together, we are transforming Augsburg in real and meaningful ways that ensure we are a new kind of urban university—small to our students and big for the world."
Facts about the Campaign and the Center for Science, Business, and Religion
The capital campaign was supported by 775 alumni, 71 current faculty and 82 staff.
The building will be 135,000 square feet.
The Center will be home to the college's biology, business, chemistry, computer science, math, physics, psychology, and religion programs. It also will be a home for the College's extensive and renowned undergraduate research that prepares students for work and graduate studies.
The capital campaign was authorized by the Board of Regents in May 2008.
The College received its largest gifts ever in the form of two anonymous donations of $10 million each.
Additional Information about the Center for Science, Business, and Religion
About Augsburg College
Augsburg College offers more than 50 undergraduate majors and nine graduate degrees to nearly 3,600 students of diverse backgrounds at its campuses located in the vibrant center of the Twin Cities and in Rochester. Augsburg College educates students to be informed citizens, thoughtful stewards, critical thinkers, and responsible leaders. The Augsburg experience is supported by an engaged community committed to intentional diversity in its life and work. An Augsburg education is defined by excellence in the liberal arts and professional studies, guided by the faith and values of the Lutheran church, and shaped by its urban and global settings.